After weeks of negotiations, the national executive council of the Catalan separatist party Esquerra Republicana (ERC) has approved a pact with the Socialist party (PSOE) of acting President Pedro Sánchez to establish a negotiating process between Catalan and Spanish government officials aimed at resolving the ongoing political crisis in Catalonia.
Having approved the accord with the Socialists, the ERC's 280-member Consell Nacional also voted to approve the abstention by its 13 deputies in Congress on key congressional voting at the weekend that appears almost certain to enable Sánchez to form a new government in coalition with the Socialists' farther-left ally Unidas Podemos .
► News Sources: La Vanguardia, El Diario and El Periódico …
Following the announcement of the ERC's abstention on Sánchez' candidacy to be invested Spain's next president, congressional president Meritxell Batet immediately scheduled the beginning of the accompanying debate by legislators for Saturday morning, with a first vote on Sánchez' candidacy to take place Sunday afternoon.
Because Sánchez does not have the absolute-majority support of 176 deputies in Spain's 350-member Congress required to win election on a first ballot,  a second round of voting will take place 48 hours after the first ballot in which he will need just one more "Yes" vote than "No" votes. On that second ballot, which will take place Tuesday due to the intervening Three Kings national holiday on Monday, the abstention by ERC delegates is crucial for Sánchez to be elected.
The ERC approval of the agreement with the Socialists had been in the offing since before Christmas, but the Catalan separatists withheld their position on Sánchez' candidacy to form a new government pending announcement of the opinion of the government's own Audiencia Nacional legal counsel on a European Court of Justice (ECJ) ruling on 19th December.
► Download PDF [in Spanish] of ERC-PSOE agreement on Catalonia …
In that ruling, the ECJ found that the rights of ERC leader Oriol Junqueras, currently in jail serving a 13-year prison sentence after conviction on charges of sedition and misuse of public funds in relation to Catalonia's constitutional October 2017 independence referendum, were violated last June by Spain's Supreme Court.
At the time, Junqueras was in preventive custody while the Catalan separatists' trial was underway and the Supreme Court would not release him so that he could obtain his credentials as a newly elected member of the European Parliament. The EU court did not mandate a remedy in the Junqueras case, but left it up to Spain's Supreme Court to resolve the situation.
The ERC said it wanted to know the Audiencia Nacional position on the case, before agreeing to abstain in the Sánchez congressional vote. As expected, the Audiencia Nacional attorneys' opinion announced Monday virtually coincided with their original position in June, when they told the Supreme Court that Junqueras should have been released under police escort to retrieve the documentation from the Junta Electoral Central national elections board.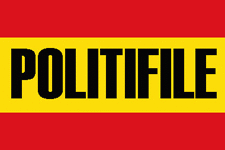 Criticism of the PSOE and Sánchez for having struck a deal with the independentistas was immediately forthcoming from the conservative Partido Popular (PP), centre-right Ciudadanos and far-right VOX parties, all of which said they would vote against Sánchez candidacy at the weekend.
Also critical was current regional President Quim Torra of Catalonia's centre-right PDeCAT party, which said it will likewise vote against Sánchez. On Thursday, Torra told the ERC's Pere Aragonés that he would not necessarily agree to participate in upcoming talks outlined in the accord unless Catalan independence were one of the topics on the agenda.
In addition to the ERC abstention, Sánchez will need every vote he can muster in the congressional balloting at the weekend and the votes of some of Spain's newest and smallest parties, including ¡Teruel Existe! and the Bloque Nacionalista Galego will be key to Sánchez' victory or defeat.
► Click to read more news about Politics in Spain …
Check out more news from Spain about:
► Animal Welfare ► Corruption/Transparency ► Discrimination ► Education ► Elections ► Environment & Sustainability ► Fair Trade & Development Aid ► Healthcare ► Historical Memory ► Housing & Homelessness ► Human Rights ► Labour & Unemployment ► LGBT+ ► Peace & War ► Politics ► Poverty ► Refugees & Migration ► Technology & Social Enterprise ► Women's Rights

All images at ProgressiveSpain.com are the copyright of their respective authors/owners and are reproduced here for non-commercial, journalistic purposes in accordance with Fair Use doctrine. All other content is Copyright © 2015-2020 ProgressiveSpain.com and is licensed under a Creative Commons Attribution-NonCommercial-ShareAlike 4.0 International License.