Spanish President Pedro Sánchez on Wednesday pledged to introduce legislation that would override a Supreme Court decision this week that said home buyers should continue paying the stamp tax due at closing of mortgage-financed property purchases.
In a unscheduled press conference Wednesday, Sánchez said he was disturbed by the court's controversial ruling and that his government would immediately introduce legislation to ensure that the banks pay the tax going forward — though, without making the legislation retroactive to cover payments made by home buyers over the past four years.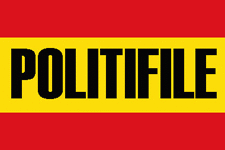 After a panel of five Supreme Court judges ruled in late-October that mortgage lenders and not home buyers should have been paying the stamp tax at closing,  two weeks of volatility ensued in Spain's financial markets as bank shares wobbled over uncertainties about the retroactivity of the ruling and how much the banks would have had to repay.
A controversial appeal filed by another Supreme Court Justice brought the matter to a plenary hearing by the court and in a 15-13 vote on Tuesday the court overruled the prior decision by its own magistrates. The plenary decision of the court to place responsibility for payment back on the shoulders of home buyers outraged consumer protection groups and most political parties, who saw it as an unjustified intervention by a majority of conservative justices on the bench to favor Spain's powerful banking industry.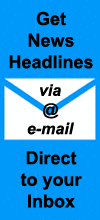 The Sánchez government's proposed change to the law received immediate endorsement from the Unidos Podemos parliamentary group, Ciudadanos and the Partit Demòcrata Europeu Català (PDeCAT), while Catalonia's Esquerra Republicana de Catalunya (ERC) and the Partido Nacionalista Vasco (PNV) are said to be as yet undecided. The conservative Partido Popular, which introduced the tax four years ago, said it is now in favor of removing the tax altogether, so neither banks nor consumers have to pay.
Despite endorsement of the government's legislation, Podemos leader Pablo Iglesias said the government should have gone further to retroactively require the banks to reimburse home buyers. "Return the families their money and make the banks pay what they owe," Iglesias said.
► Read More in Spanish at La Vanguardia, El Periódico and El Diario …
► Read More in English at El País, Reuters and Financial Times …
► Click to read more news about Housing & Homelessness …
Check out more news from Spain about:
► Animal Welfare ► Corruption/Transparency ► Discrimination ► Education ► Children's Rights ► Environment & Sustainability ► Fair Trade & Development Aid ► Healthcare ► Historical Memory ► Housing & Homelessness ► Human Rights ► Labour & Unemployment ► LGBT ► Peace & War ► Politics ► Poverty ► Refugees & Migration ► Technology & Social Enterprise ► Women's Rights