Spain's Supreme Court has announced a special 31-judge panel will convene on 5th November to decide the fate of last week's ruling by five high-court justices that Spanish banks and not consumers should have been paying hefty mortgage taxes to the government over the past several years.
The ruling by a panel of five Supreme Court judges on Thursday sent panic into Spain's Ibex stock exchange, as shares of leading banks plummeted over confusion as to how many years of faulty lending were to be retroactively covered by the court ruling and how the lenders would pay back the monies owed to homeowners who had paid the taxes thinking it was their responsibility. Speculation that banks could owe as much as 19 billion euros in back payments to homeowners led to fears of a drain on reserves of Spain's banking sector and negative consequences for the economy as a whole.
On Friday, the high court's president, Justice Carlos Lesmes, stepped in to announce that the full court of 31 justices would meet to review the decision, following an injunction filed by Supreme Court judge Luis María Díez-Picazo.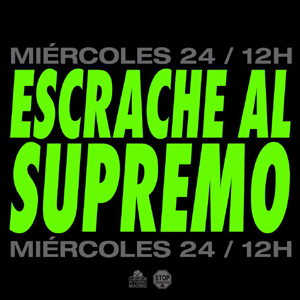 The announcement by Lesmes drew sharp criticism from independent attorneys and judges, as well as consumer groups who believed after Thursday's court ruling that homeowners could finally get some relief from the onerous taxes and fees they had been made to pay at closure on their properties.
After an administrative meeting on Monday, Lesmes said the full court would convene on 5th November to resolve the matter. In a carefully worded statement, the Supreme Court President seemed to take pains to indicate that the high court leadership had not stepped in to necessarily overrule their colleagues on the bench nor to bail out the banks from their obligation.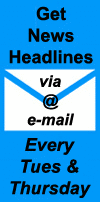 According to media reports, the majority of the judges on the Supreme Court appear to be inclined to uphold the ruling that would have the banks pay back the taxes to homeowners, but want to be sure that the terms of the ruling are clear and that confusion over retro-activity and timetables for the banks to meet their obligations do not cause to panic in the markets or lead to destabilization of Spain's financial sector.
Such reassurances are not enough for angry consumer rights groups, however. The national anti-eviction activist group PAH (Platform for People Affected by Mortgages) already has called for an escrache flash protest outside the Supreme Court on Wednesday and promises more to come if the high court does not ultimately rule against the banks and in favor of homeowners.
► Read More in Spanish at Europa Press, 20minutos and El Confidencial …
► Read More in English at El País and Reuters…
► Click to read more news about Housing & homelessness …
Check out more news from Spain about:
► Animal Welfare ► Corruption/Transparency ► Discrimination ► Education ► Environment & Sustainability ► Fair Trade & Development Aid ► Healthcare ► Historical Memory ► Housing & Homelessness ► Human Rights ► Labour & Unemployment ► LGBT ► Peace & War ► Politics ► Poverty ► Refugees & Migration ► Technology & Social Enterprise ► Women's Rights