Swedish retail chain IKEA has announced that its stores across Spain will soon begin offering free electric vehicle recharge to customers as a result of a new deal signed with Spanish energy giant Iberdrola.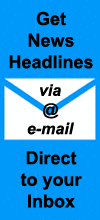 In addition to the electric vehicle recharge, the two companies said that under the terms of a joint-accord announced Tuesday Iberdrola will also begin supplying Ikea with 100-percent renewable energy to power its stores, logistics centres and corporate buildings in Spain.
Tuesday's announcement comes shortly on the heels of another IKEA announcement that it will soon begin making available to consumers in Spain its line of SOLSTRÅLE rooftop solar panels.
The IKEA self-installation solar panel kits have been available to customers in the UK since June at a cost equivalent to about 5,130 euros, with IKEA family memberships reducing the cost by about 15 percent. The self-installation kits are also currently being made available to IKEA customers in Germany.
Work on the electric-vehicle recharge stations will get underway this month, with customers of IKEA stores in Málaga, Badalona and Zaragoza to be the first to be able to recharge their vehicles with 100% certified green energy. The retailer's main offices in San Sebastián de los Reyes and its Tarragona logistics centre will also have the recharge stations. The rollout is expected to be completed in 2019.
► Read More in Spanish at Expansión, EFE/SmartGridsInfo and El Mundo …
► Read More in English at and Renewables Now and Energía16 …
► Click to read more news about Environment & Sustainability in Spain …
Check out more news from Spain about:
► Animal Welfare ► Corruption/Transparency ► Discrimination ► Education ► Children's Rights ► Environment & Sustainability ► Fair Trade & Development Aid ► Healthcare ► Historical Memory ► Housing & Homelessness ► Human Rights ► Labour & Unemployment ► LGBT ► Peace & War ► Politics ► Poverty ► Refugees & Migration ► Technology & Social Enterprise ► Women's Rights