The new Socialist government of President Pedro Sánchez appears ready this week or next to introduce amendments to legislation already pending in Congress for reform of the country's 2007 Historical Memory Law that would levy heavy fines for permitting the public glorification of the regime of former dictator Francisco Franco.
The amendments, said to be ready for introduction this week or next, are designed in part to prevent the re-burial of Franco's mummified remains in Madrid's metropolitan Santa María la Real de la Almudena cathedral. That is where the former dictator's family wants him re-interred if the government follows through on its planned exhumation of Franco from his current place of honour at the Valley of the Fallen mausoleum complex outside Madrid.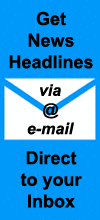 The government's proposed legislative fix to the Historical Memory Law already is being stonewalled in Congress by the conservative Partido Popular and centre-right Ciudadanos parties, which are using their majority on the congressional Mesa Ejecutiva to try to indefinitely postpone amendments to the legislation.
The delaying tactics and the government's efforts to outmaneuver the Franco family on the question of where Franco will be reburied led Sánchez on Wednesday to admit that Franco's remains likely will not be moved from the Valley of the Fallen until January, at the earliest.
The planned amendments would prohibit Franco's remains from being re-buried in a location open to the public and prevent graveside acts of homage to the dictator to be performed at any location, including the Almudena cathedral.
Catholic church authorities in Madrid and the Vatican, while holding publicly that they cannot prohibit the reburial of Franco at the family's Almudena crypt, are said to look favourably on the government's legislative initiative. Church leaders reportedly see it as a means of removing its own responsibility for stopping or proceeding with Franco's reburial, which for the church would pose the uncomfortable association of having one of Europe's most notorious right-wing dictators of the 20th century buried on the grounds of one of the most eminent Catholic churches in Spain.
For its part, the government hopes that by blocking the Almudena re-burial it can avoid making any bigger the already troublesome problem of having the former dictator's tomb available for acts of public homage, as is currently the case at the Valley of the Fallen.
Since plans to remove Franco's remains from the complex were announced, tourism to Franco's tomb has increased dramatically. According to press reports, more than 300,000 people have visited Franco's tomb so far this year and at the weekend there are now bumper-to-bumper traffic jams of vehicles trying to enter the monument.
► Read More in Spanish at El País, El Periódico and Público …
► Read More in English at and El País and TheLocal.es …
► Click to read more news about Franco & Historical Memory in Spain …
Check out more news from Spain about:
► Animal Welfare ► Corruption/Transparency ► Discrimination ► Education ► Children's Rights ► Environment & Sustainability ► Fair Trade & Development Aid ► Healthcare ► Historical Memory ► Housing & Homelessness ► Human Rights ► Labour & Unemployment ► LGBT ► Peace & War ► Politics ► Poverty ► Refugees & Migration ► Technology & Social Enterprise ► Women's Rights