The chronic pay gap that exists between men and women performing the same task in workplaces across Spain effectively means that from this week through the end of 2018 women in the workplace will effectively be working for free, while their male colleagues doing the same work will continue to be paid through year-end.
That's the message being broadcast by Spain's second-largest labour federation, the Unión General de Trabajadores (UGT, General Union of Workers). Relying on a set of pan-European statistics compiled by the EU's Eurostat statistics office, the UGT is hoping to raise public awareness in Spain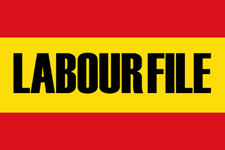 over the ongoing pay-gap problem through a media campaign using the social-media hashtag and keywords #YoTrabajoGratis ('I Work for free').
According to Eurostat, women in Spain's workforce earn on average 14.2 percent less per year than men performing the same work.
While that figure is a bit better than the average 16.2 percent gap between the earnings of men and women across the entire EU, it is nevertheless triple the pay-gap rate in some EU countries, such as Italy, Rumania and Luxembourg.
Because women's annual income in Spain is so much less than that of men, were they to have been paid the same hourly rate as men from the beginning of the year then on a pro-rated basis their paychecks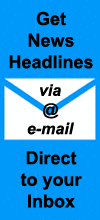 would have effectively stopped on 10th November. But the fact that they continue to put in the same number of hours means that for all intents and purposes they're now receiving no pay for their work whatsoever.
The UGT says the problem is compounded by the fact that women workers also are expected to perform most of the household chores and family care services for children or aging parents without remuneration.
To rectify the situation, the trade-union federation has called on the government of President Pedro Sánchez to push aggressively for approval in Congress of a Wage Equality Law and to make sure Spain is in compliance with EU directives to bring women workers' pay in line with that of men.
► Read More in Spanish at Europa Press, El Economista and El País …
► Click to read more news about Women's Rights …
Check out more news from Spain about:
► Animal Welfare ► Corruption/Transparency ► Discrimination ► Education ► Children's Rights ► Environment & Sustainability ► Fair Trade & Development Aid ► Healthcare ► Historical Memory ► Housing & Homelessness ► Human Rights ► Labour & Unemployment ► LGBT ► Peace & War ► Politics ► Poverty ► Refugees & Migration ► Technology & Social Enterprise ► Women's Rights