► Madrid's former progressive mayor goes back to work with NGO she founded
► Zapatelas sells children's clothing made by migrant women, prison inmates
Former Madrid Mayor Manuela Carmena, who became mayor of the Spanish capital after 2015 nationwide municipal elections swept in a wave of progressive candidates to govern Madrid, Barcelona, Valencia and other cities around the country, has returned to running the non-profit clothing store she founded in Madrid's Malasaña neighborhood to benefit migrant women and former male and female inmates of Spain's prison system.
Carmena founded the Zapatelas store in 2010 with the idea of empowering prison inmates to produce her own designs for children's shoes and clothing made from cloth imported from Senegal and other African countries. The project evolved to include former inmates and migrant women from a local NGO, with all net profits after paying the workers for their labour reinvested back into the project.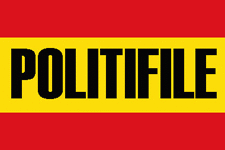 After her unsuccessful bid for a second term as Madrid mayor in this year's 26th May municipal elections, Carmena turned down an offer to lead the list of candidates for the new national Más País party, opting instead to return to the Zapatelas store, where she helps in the administration of the project and works in the shop on Saturday mornings.
Arrested for student activism during the Franco dictatorship and a militant for several years of the Spanish Communist Party (PCE), Carmena began her career as a labour lawyer and narrowly escaped the 1977 Atocha massacre right-wing terrorist bombing that killed five colleagues and injured four at a meeting in the offices of the law firm she co-founded near Madrid's Atocha railway station.
She went on to later become a distinguished judge and was a founding member of Spain's progressive Judges for Democracy organization. In 1986, she was awarded Spain's National Human Rights Award and later served as President-Special Rapporteur of the United Nations Working Group on Arbitrary Detention.
In 2015, Carmena was drafted-in as an independent candidate to lead the left-of-centre Ahora Madrid coalition, which had the backing of Spain's anti-austerity Podemos party and the Ganemos Madrid movement. During Carmena's four year-term as mayor, differences with the Podemos national leadership over policy decisions taken by her Ahora Madrid government led her to form and lead a new coalition without official Podemos support called Más Madrid to contest the May 2019 municipal election.
In that election, Carmena's coalition won the most votes in 15 of Madrid's 21 districts and more seats on the Madrid municipal council than any other party, but the former mayor was blocked from returning to office by a right-wing coalition formed by the conservative Partido Popular (PP), centre-right Ciudadanos and ultra-right VOX parties.
► Read Original News Sources in Spanish: El Diario, 20minutos and El País …
► Click to read more news about Manuela Carmena …
Check out more news from Spain about:
► Animal Welfare ► Corruption/Transparency ► Discrimination ► Education ► Environment & Sustainability ► Fair Trade & Development Aid ► Healthcare ► Historical Memory ► Housing & Homelessness ► Human Rights ► Labour & Unemployment ► LGBT ► Peace & War ► Politics ► Poverty ► Refugees & Migration ► Technology & Social Enterprise ► Women's Rights

All images at ProgressiveSpain.com are the copyright of their respective authors/owners and are reproduced here for non-commercial, journalistic purposes in accordance with Fair Use doctrine. All other content is Copyright © 2015-2019 ProgressiveSpain.com and is licensed under a Creative Commons Attribution-NonCommercial-ShareAlike 4.0 International License.