► Congress subcommittee work halted after PP, Ciudadanos ignore demands ►
Education reform in Spain hit a snag on Tuesday after Socialist party (PSOE) deputies followed through on threats and walked out of the congressional Subcommittee on the National Pact for Education in protest over the government's unwillingness to match EU-recommended annual financing levels for education of 5 percent of GDP.
The walkout came after PSOE general secretary Pedro Sánchez issued an ultimatum on Monday, demanding that subcommittee representatives of the governing Partido Popular (PP) and Ciudadanos parties agree to increase financing for education from the current 4.1 percent of GDP to meet the EU guidelines, which are currently being met by all other major economies in Europe.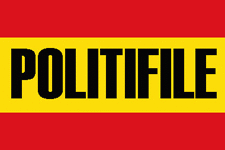 The increase in funding would require the government to commit to an annual expenditure of 1.5 billion euros for the next 16 years, for a total of 24 billion euros through 2033. But instead, the PP and Ciudadanos overrode the votes of subcommittee representatives of the Socialists, Podemos and Esquerra Republicana de Catalunya (ERC) and approved an increase totaling just 5 billion euros through 2025.
The Socialist walkout over the financing issue effectively puts a temporary brake on the work of the all-party subcommittee, which was established in January in order to hammer out a consensus for education reform based on 15 points agreed as a basis for discussion by all parties. It was hoped that the subcommittee would complete its work by May, when it would send the proposed legislation to the full floor of Congress for debate and approval.
The move to amend the legislation governing Spain's education system emerged  as a result of growing demands from teachers, students, parents and Spain's opposition political parties to overturn controversial points of the PP government's 2013 education law, known in Spanish as the LOMCE (Ley Orgánica para la Mejora de la Calidad Educativa), which was unilaterally passed in 2013 by a majority vote of PP deputies in the previous session of Congress.
► Read More in Spanish at El País, La Vanguardia and El Confidencial …
► Click to read more news about Education in Spain …
Check out more news from Spain about:
► Animal Welfare ► Corruption/Transparency ► Discrimination ► Education ► Environment & Sustainability ► Fair Trade & Development Aid ► Healthcare ► Historical Memory ► Housing & Homelessness ► Human Rights ► Labour & Unemployment ► LGBT ► Peace & War ► Politics ► Poverty ► Refugees & Migration ► Technology & Social Enterprise ► Women's Rights