► Measures would force extraordinary decree to free up 200mn euros funding ►
In an effort to force the hand of President Mariano Rajoy over gender-violence funding stalled by the government's inability so far to pass a 2018 budget through Congress, the Socialist party (PSOE) says it will introduce legislative measures this week to force the government to decree an immediate extraordinary credit of 200 million euros as a first tranche of multi-year funding to combat and provide assistance to victims of gender violence in Spain.
The stalled funding, the first in five annual budget disbursements totalling 1 billion euros through 2022, was agreed by all parties in Congress last year in a much-touted national Pacto contra la violencia de genero (Pact Against Gender Violence). Pressured by the Socialists in December, Rajoy agreed to unfreeze the first tranche of funding prior to approval by Congress of the 2018 budget.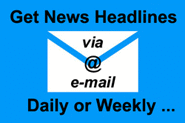 But the Rajoy government has since been able to muster the support of six critical toward budget passage from the Partido Nacionalista Vasco (PNV) over the Basque nationalists' opposition to the imposition by Rajoy of home rule in Catalonia in November. As a result, the government's 2018 budget remains stalled and Rajoy's administration has failed to release any funding that would allow Spain's regional communities to begin implementing the pact, which include abuse hotlines, counselling and assistance for abuse victims and other social services that form essential parts of the agreement.
In announcing the measures on Friday, PSOE Equality Secretary Carmen Calvo said the Socialists were "tired of waiting" for Rajoy's Partido Popular (PP) to deliver on its promises. If passed by Congress, the PSOE initiatives would force the Rajoy government to free up the 200 million euros in funding as an emergency credit and to proceed to implement other elements of the gender-violence Pacto to which it agreed last year.
► Read More in Spanish at El País, El Diario and Cadena Ser …
► Click to read more news about Women's Rights in Spain …
Check out more news from Spain about:
► Animal Welfare ► Corruption/Transparency ► Discrimination ► Education ► Environment & Sustainability ► Fair Trade & Development Aid ► Healthcare ► Historical Memory ► Housing & Homelessness ► Human Rights ► Labour & Unemployment ► LGBT ► Peace & War ► Politics ► Poverty ► Refugees & Migration ► Technology & Social Enterprise ► Women's Rights