► Anti-Islamic incidents, including 'fake news' & harassment, up 111 percent ►
Online dissemination of false news reports and harassment against Muslims in Spain grew sharply last year, according to a report from the Plataforma Ciudadana Contra la Islamofobia (Citizens' Platform Against Islamophobia), a non-governmental umbrella organization of groups defending the rights of Muslims in Spain.
The organization's just-released report, Islamofobia en España 2017, notes that the platform registered 546 Islamophobic incidents in Spain during 2017, up 111 percent from the 258 incidents registered the year previous.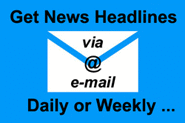 Of the 546 incidents registered in 2017, 70 percent (386) occurred online, principally in the form of anti-Islamic chain messages, memes or "fake news" disseminated via websites and over social networks, including Twitter and Facebook. The regions of Spain where Islamophobic incidents most occurred during 2017 were Catalonia, Andalucia and the Valencian community, the organization said.
► Download PDF in Spanish of the 'Islamofobia en España 2017' report …
The report's editors noted that Catalonia continues to be the region in Spain where most anti-Islamic incidents occur, a tendency they said was no doubt exacerbated by last year's terrorist attacks on Barcelona and Cambrils. But, they also attributed the trend to Catalonia being a "conflictive" region, which they said does not have adequate policies in place to integrates Muslims into society and has regulatory obstacles in place that require mosques to be established inconveniently in industrial parks and other zones outside of city centres.
The Citizens' Platform Against Islamophobia is an umbrella organization comprised of the Centro Cultural Islámico de Valencia (Islamic Cultural Center of Valencia), the Junta Islámica (Islamic Board) and the Movimiento contra la Intolerancia (Movement against Intolerance).
► Read More in Spanish at Europa Press, El País and La Vanguardia …
► Click to read more news about Discrimination in Spain …
Check out more news from Spain about:
► Animal Welfare ► Corruption/Transparency ► Discrimination ► Education ► Environment & Sustainability ► Fair Trade & Development Aid ► Healthcare ► Historical Memory ► Housing & Homelessness ► Human Rights ► Labour & Unemployment ► LGBT ► Peace & War ► Politics ► Poverty ► Refugees & Migration ► Technology & Social Enterprise ► Women's Rights