► Rural women in Spain face even greater inequalities at workplace, in home ►
Associations representing women in agricultural areas of Spain have called on rural women support the national 8th March Huelga Feminina (women's strike) with a two-hour work stoppage on Thursday to "make apparent the (equality) gap and discrimination that because of reasons of gender still exist in villages" across Spain.
The Federación de Asociaciones de Mujeres Rurales (FADEMUR, Federation of Associations of Rural Women) and the Unión de Pequeños Agricultores y Ganaderos (UPA, Union of Small Farmers and Cattle Ranchers) said that all rural women should support the women's strike by stopping all activities, including work, shopping and childcare, for a period of two hours on Thursday.
In issuing the call to rural women, FADEMUR published an eight-point manifesto that was seconded by UPA, explaining why women in Spain's agricultural areas need to support the strike. The eight points include: high rates of unemployment among rural women, an unjust dearth of women in positions of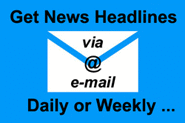 responsibility in the rural workplace, the "invisibility" or lack of recognition of the work women do in rural Spain, the wage gap between what rural men and women are paid, the digital divide between urban and rural Spain that services to keep rural women isolated, unpaid domestic work and the unequal responsibility placed on rural women in caring for children and the elderly in their families.
According to FADEMUR, the unemployment rate of women in Spain's rural villages stands at 42.8 percent, nearly 4 percentage points higher than the national average for women and 7 points higher than the national average unemployment rate for men and women in Spain.
In addition, said the organization, nearly 90 percent of all requests for leave to take care of family members are requested by women. That, combined with the reduction in rural areas of social services, such as childcare centres, senior centres and homes for the elderly, medical clinics and public transportation, place an undue responsibility for the care of family members on rural women in Spain.
► Read More in Spanish at Europa Press and InfoNorte Digital …
► Click to read more news about Women's Rights in Spain …
Check out more news from Spain about:
► Animal Welfare ► Corruption/Transparency ► Discrimination ► Education ► Environment & Sustainability ► Fair Trade & Development Aid ► Healthcare ► Historical Memory ► Housing & Homelessness ► Human Rights ► Labour & Unemployment ► LGBT ► Peace & War ► Politics ► Poverty ► Refugees & Migration ► Technology & Social Enterprise ► Women's Rights