► Far-left party sends pro-independence coalition back to drawing board ►
True to form, Catalonia's far-left Candidatura d'Unitat Popular (CUP) party on Saturday torpedoed the fledgling candidacy of jailed pro-independence campaigner Jordi Sánchez of the Junts per Catalunya (JxCat) movement to head the regional Generalitat government, just 48 hours after Catalonia's ex-President Carles Puigdemont announced from Brussels that he was stepping aside to endorse Sánchez for the troubled region's top executive post.
After weeks of negotiations between Puigdemont's JxCAT and pro-independence ally Esquerra Republicana de Catalunya (ERC), a Catalan parliamentary pro-independence majority endorsed Puigdemont on Thursday as a kind of symbolic president-in-exile. The move was followed immediately by Puigdemont's announcement from Brussels that he would withdraw his candidacy to become legal and effective head of the Generalitat in favor of Sánchez, who was elected to the Catalan Parlament in December regional elections as a member of the Puigdemont-led JxCAT ticket.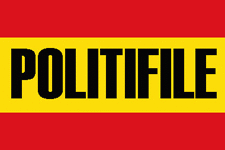 After the ERC leadership made clear it conditioned support of Sánchez on backing from the pro-independence CUP, at the weekend the CUP all but dashed Sánchez's hopes when it announced its members had decided "overwhelmingly" in a Saturday-morning assembly not to support Sánchez.
Not only would the CUP withhold its critical four pro-independence votes in the Parlament, party spokesperson Vidal Aragonés said, but the CUP is also withholding support for any JxCAT-ERC plan to resume government-as-usual for the region, holding out for nothing short of a strategy to squarely confront the Spanish state over the independence question.
► Click to read more news about Catalonia's independence movement …
The denial of CUP support still leaves the pro-independence JxCAT and ERC parties with 66 votes in Catalonia's Parlament. Technically, that's enough to override the 65 votes of anti-independence parties — except that two of those 66 pro-independence seats are held by Puigdemont and the ERC's Toni Comín, both in Brussels to avoid arrest in Spain on charges of rebellion, sedition and misuse of public funds in relation to Catalonia's illegal 1st October independence referendum, and therefore unable to cast their ballots in person, as required.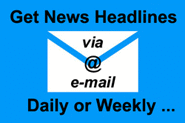 Jordi Sánchez is himself in preventive custody in a Madrid jail awaiting trial on the same charges and it is not at all clear that were he to be formally nominated by JxCat-ERC, Sánchez would be allowed by Supreme Court Justice Pablo Llarena to personally attend the parliamentary debate and balloting, as required by law and the courts. Sánchez said Friday he would not seek Llarena's permission until his candidacy is formalized.
For that to occur, only one option now appears open to JxCat and the ERC and that seems unlikely as it would require Puigdemont and Comín to resign from the Parlament to allow other members of their respective parties to assume their seats and cast the two critical ballots in favor of Sánchez. Otherwise, JxCAT and ERC will be back to the drawing board this week to try to iron out a workable plan and nominate a legislator from one of the two parties who stands a chance of being elected to lead the regional Generalitat government.
► Read More in Spanish at El País, La Vanguardia and El Mundo …
► Read More in English at The New York Times and Deutsche Welle …
Check out more news from Spain about:
► Animal Welfare ► Corruption/Transparency ► Discrimination ► Education ► Environment & Sustainability ► Fair Trade & Development Aid ► Healthcare ► Historical Memory ► Housing & Homelessness ► Human Rights ► Labour & Unemployment ► LGBT ► Peace & War ► Politics ► Poverty ► Refugees & Migration ► Technology & Social Enterprise ► Women's Rights