► Boycott called to demand gender equality, end to gender violence ►
Feminists representing more than 100 women's groups across Spain have called for a nationwide strike by women on 8th March, International Women's Day, calling for an end to machista violence against women, for gender equality in the workplace, childcare responsibility and corresponding benefits, and for women to reclaim the right to decide on reproductive issues affecting their own bodies.
More than 400 activists meeting last weekend in Zaragoza put out the call for a national general strike that emulates the March 2017 international general strike of women launched by Argentine feminists to protest gender violence and supported by millions of women in 70 countries around the world.
► Click to read more in Spanish about the 8th March feminist strike …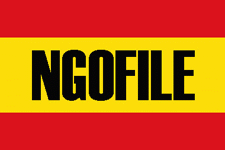 Following a two-day conference to plan the 8th March general strike, spokespersons for the organizers said that while the mobilization will not specifically be related to labour issues, it will emphasize the central role of women in all areas of the economy and society and make women's voices heard on issues that are critical to their well-being through a national boycott by Spanish women of work, study and consumer activities.
The general strike organizers say they have initiated talks with Spain's principal labour unions and political parties to ensure solidarity and secure broad participation in the action. With regional and local committees already established in 15 cities, the feminist activists hope to expand their organizing activities to include women's groups in all Spain's 17 autonomous communities and major cities throughout Spain.
► Read More in Spanish at El Diario, El País and RTVE Noticias …
► Click to read more news in English about Women's Rights in Spain …