► Migrants, refugees detained and deported without due process, says NGO ►
The Comisión Española de Ayuda al Refugiado (CEAR, or "Spanish Commission for Refugee Aid") has sharply criticized the Spanish government in a report that claims Spanish authorities have erected a de facto "wall of arbitrariness, irregularities, legal uncertainty and lack of guarantees" designed to make it difficult for migrants and refugees crossing from North Africa and Sub-Saharan countries to reach Spanish territory and avail themselves of the EU-guaranteed rights to protection and asylum.
In the report issued Tuesday, titled Los muros invisibles tras la frontera sur ("The Invisible Walls Beyond the Southern Border"), the non-governmental organization claims that Spain is currently dealing with the influx of migrants and asylum seekers outside the rule of law and has failed to meet its commitments under European and international accords dealing with the treatment of migrants and respect for human rights.
► Click to read the full CEAR report on treatment of migrants & refugees …
In presenting the report, CEAR referenced figures provided by the United Nations High Commission on Refugees (UNHCR) showing that more than 28,000 migrants and asylum seekers arrived to Spain in 2017, triple the number arriving in 2016 and representing 13 percent of all arrivals by land and sea to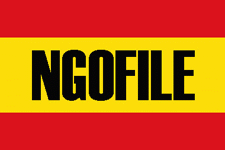 Europe last year. Of those reaching Spain, more than 22,000 (nearly 80 percent) arrived by sea in flimsy rafts and rubber launches to ports and beaches along Spain's southern coastline and its North African enclave cities of Melilla and Ceuta.
According to CEAR, rather than interviewing and processing the migrants in accordance with EU-mandated procedures, Spanish authorities most often immediately turn over the arrivees to the Guardia Civil or National Police as detainees. They are then interned in detention facilities that are overcrowded and unsanitary, CEAR says, mixing unaccompanied children and families with adult males, many of whom are suspected of having criminal records.
In many cases, CEAR says, migrants and asylum seekers are denied access to legal counsel offered through non-governmental immigration and refugee activist organizations and are summarily deported in groups within 72 hours, rather than having their petitions to remain in Spain considered on a case-by-case basis, as required under EU regulations.
► Read More in Spanish at El País, Europa Press and HuffPost en Español …
► Click to read more news in English about Refugees & Immigration in Spain …