► 'Parlament' legal team says leader must return to Catalonia for crucial vote ►
Catalan independence leader Carles Puigdemont has seen a serious blow dealt to the legitimacy of his efforts to be re-elected remotely from Brussels as the next president of the region of Catalonia. On Monday, legal experts of the Catalan Parlament issued a report saying the regional legislature's own rules clearly indicate that any candidate must be physically present in the Parlament building for both the debate and vote by deputies that would make him or her the next president of Catalonia's government.
Puigdemont is currently in Brussels after fleeing Spain in early November to avoid arrest on charges of sedition, rebellion and misuse of public funds in connection with a series of events before, during and after the holding of an illegal 1st October independence referendum and subsequent declaration of Catalonia's independence from Spain.
► View the full report from Catalonia Parlament legal team, here …
The Parlament legal experts also ruled Monday that Puigdemont and seven other pro-independence deputies, who are either in Brussels or being held in preventive custody pending their arraignment on similar charges related to the independence referendum, must be physically present in Parlament to cast their vote on the selection of the next president and any related matters. Unless the executive committee of the new legislature amends the rules to allow the absent deputies to delegate their votes to proxies, the pro-independence parties risk losing their current slim majority of 72 seats in the 135-member Parlament.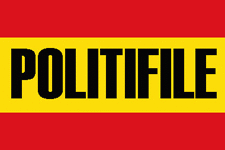 Faced with the pending charges against Puigdemont, the ex-president's party, Partit Demòcrata Europeu Català (PDeCAT, formerly Convergència Democràtica de Catalunya), opted to run the pro-independence leader at the top of its Junts pel Catalunya ticket in snap regional elections called for 21st December after President Mariano Rajoy of the governing Partido Popular (PP) intervened and imposed direct rule of Catalonia from Madrid.
Risking almost-certain arrest should he return to Spain, Puigdemont opted to conduct his election campaign from Brussels, referring to himself as the "legitimate President in exile" of Catalonia. Although pro-independence parties did not win the majority of the popular vote in the elections, Catalonia's electoral system awarded them a majority of seats in Congress and the newly elected majority of deputies is now charged with selecting a new regional president before end-January.
Puigdemont's party had claimed the parliamentary rules could be interpreted to allow his selection even while he remains in Brussels, participating in the debate and election process by video-conference or using another deputy as proxy to stand in for him in the debate.
Now, unless Puigdemont returns to Catalonia for the presidential selection process, the finding by the Catalan parliament's own letrados legal experts means that pro-independence forces are faced with a touch choice — to decide whether to defy the parliamentary rules and elect Puigdemont remotely, risking having the election process immediately struck down by Spain's Tribuna Constitucional (Constitutional Court), or quickly agree on a replacement candidate to become the next president of Catalonia.
► Read More in Spanish at El Periódico, La Vanguardia and El País …
► Download the full report of the Catalonia Parlament legal team, here …</span