► Retailer meets activists' 2025 target for end to cages seven years early ►
European supermarket chain LIDL has become the first in Spain to stop selling eggs from hens kept in cages under conditions that have been denounced as cruel and unsanitary by animal rights activists.
As of 1st January, the German-owned European retailer says it has completed a transition begun in 2013 to remove from its store shelves in Spain eggs produced by caged hens in so-called "battery farms". The supermarket chain says it will now sell only eggs produced locally in Spain by hens allowed to roam freely in barnyard and free-range environments or that are kept under certified organic conditions, free of pesticides, herbicides or hormonal additives to the animals' feed.

► ► CLICK ABOVE TO WATCH IGUALDAD ANIMAL CAMPAIGN VIDEO ► ►
The announcement comes nearly 12 months after animal-rights organization Igualdad Animal (Animal Equality) launched a campaign to raise awareness about the cruel and unsanitary conditions under which the vast majority of chickens are made to produce eggs in Spain.
In moving forward its commitment to stop selling eggs from caged hens, LIDL beat by seven years the 2025 target deadline set by Igualdad Animal in its campaign for an end to the use of cages for the breeding and keeping of laying hens in Spain.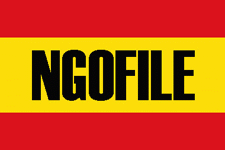 According to data from the Ministry of Agriculture and Fisheries, Food and Environment, last year there were 44 million laying hens in Spain, 93 percent kept in caged conditions and only 7 percent allowed to roam freely (2.3 percent hens in barnyard conditions, 3.3 percent free-range and 1.4 percent organic).
While Spain's 7 percent figure for free-roaming hens is expected to increase to 13 percent by end-2018, it nonetheless contrasts sharply with the 44 percent European-wide figure for free-roaming hens. In Germany, where LIDL completed the conversion in its stores a decade ago, 90 percent of all eggs sold in German retail stores are currently laid by free-roaming hens.
► Read More in Spanish at Europa Press, Expansion and Economía Digital …
► Click to read more news in English about Animal Welfare in Spain …