► Socialists seen to bolster position, while Unidas Podemos slides in polls
► Ciudadanos big losers, with PP rebound and VOX support falling sharply
Spain's Congress and Senate were dissolved Tuesday through a pro-forma announcement signed by head of state Felipe VI appearing in the government's official BOE gazette. The dissolution of parliament triggers a countdown to the start of a new general election campaign on 1st November and balloting in all 50 provinces and the two autonomous cities of Ceuta and Melilla on 10th November.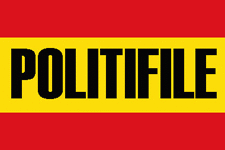 A deadlock among left-of-centre parties in Congress that saw the Socialists (PSOE) and smaller left-wing rival Unidas Podemos unable to agree to terms for formation of a progressive government, with a splintered right-wing block of parties unable to garner sufficient votes in Congress to offer an alternative, means that Spanish voters must return to the polling stations on 10th November for the fourth general election in four years.
But, will anything change after the new election? What do the flurry of voter opinion surveys now surfacing say about the probable outcome of the upcoming election and chances for any of the parties to come together to form a new government?
► See polls and analysis [in Spanish] at El País, El Español, El Confidencial, 20minutos, La Vanguardia and the 'CIS Barometro' Sept 2019…
In a nutshell, most of the polls surfacing at present show several trends for the five largest parties in Congress:
► the centre-right Ciudadanos party is predicted to be the big loser in the 10th November election, victim of their own ramped-up right-wing rhetoric and fierce unwillingness to engage in dialogue with Socialist leader Pedro Sánchez, which appears to have turned-off centrist voters among its supporters, said by the polls and analysts to be now ready to abandon the party and throw their votes to the conservative Partido Popular or, to a lesser extent, the Socialist party;
► Insurgent ultra-right VOX party is projected to lose as many as half of its current 24 seats in Congress, as the party's anti-feminist, homophobic and anti-immigrant rhetoric turns off centre-right voters who may have registered a one-off protest vote for VOX in April, including those who abandoned the PP to register a strong Spanish nationalist protest vote for VOX;
► the left-wing Unidas Podemos coalition is also projected to lose votes and seats in Congress, many of its supporters said to be disillusioned with the party leadership's unsuccessful approach to agree with the Socialists on forming a progressive government after either of the last two general elections — based on initial voter surveys, most analysts see Unidas Podemos voters who are disenchanted with the party as likely to either abstain altogether or switch to the Socialists on 10th November;
► the Partido Popular (PP) is projected by the polls to rebound both in votes and seats in Congress (though not to pre-2019 levels), luring VOX voters back to the PP fold, picking up disillusioned Ciudadanos voters who see the upstart centre-right party as unable to deliver on its promise to surpass the PP and rid Spain of PP-associated corruption, and picking up support from those who see the traditional conservative party as the only force able to stop the Socialists from returning to power;
► By all accounts, the Socialist party (PSOE) stands to do somewhat better than in the last election, picking up support from disillusioned social-democrat supporters of Ciudadanos and Unidas Podemos to glean anywhere from a handful to as many as a dozen seats in Congress over and above the 123 held by the party after the last general election in April, thereby cementing its pole position as the party with the most seats in Congress.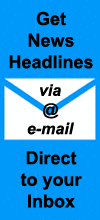 The generally accepted view among Spanish pollsters is that the PSOE will emerge from the election in a strengthened position, better able to drive its hard bargain for a Socialist government devoid of coalition partners and more likely to secure support from Unidas Podemos and other parties that will finally allow Pedro Sánchez to form a new government that will advance progressive policies.
Two caveats to that analysis could change the vote share and composition of the next Congress, however. One is the unknown level of abstentionism among Spanish voters wearied of returning to the polling station for four general elections in as many years, only to elect parties that in the election's aftermath cannot agree among themselves to form a government.
That, plus those left-of-center voters disgusted by the Socialists and Unidas Podemos having been unable to come to terms to form a government, could hurt the progressive left the most on 10th November, say analysts.
But then, there is the emergence this week of the new party Más País, formed out of Madrid Mayor Manuela Carmena's Más Madrid movement and now being headlined by former Podemos leader and co-founder Íñigo Errejón. The sudden appearance of Más País in the political scenario could revert the anticipated left-wing abstentionism, say many analysts, even helping to boost left-of-centre voter turnout with a new alternative that is also believed likely to attract voters from both Unidas Podemos and the Socialists.
► Read More in Spanish at El País, El Español and El Confidencial …
► Read More in English at El País and Reuters …
► Click to read more news about Politics in Spain …
Check out more news from Spain about:
► Animal Welfare ► Corruption/Transparency ► Discrimination ► Education ► Children's Rights ► Environment & Sustainability ► Fair Trade & Development Aid ► Healthcare ► Historical Memory ► Housing & Homelessness ► Human Rights ► Justice ► Labour & Unemployment ► LGBT ► Peace & War ► Politics ► Poverty ► Refugees & Migration ► Technology & Social Enterprise ► Women's Rights

All images at ProgressiveSpain.com are the copyright of their respective authors/owners and are reproduced here for non-commercial, journalistic purposes in accordance with Fair Use doctrine. All other content is Copyright © 2015-2019 ProgressiveSpain.com and is licensed under a Creative Commons Attribution-NonCommercial-ShareAlike 4.0 International License.