► Más Madrid assembly votes overwhelmingly to field congressional candidates
► Errejón likely to lead list, Podemos could lose 10 seats in Congress to party
Members of the centre-left Más Madrid party created earlier this year by former Madrid Mayor Manuela Carmena and former Podemos leader Íñigo Errejón voted overwhelmingly in an assembly held Sunday to present candidates at the national level in Spain's upcoming general election on 10th November.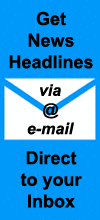 The move could result in further dividing the left-wing vote in Spain in the upcoming election, with some polls saying that a list of Más Madrid candidates could steal six to 10 seats in Spain's national Congress from those currently held by Podemos. Such an outcome would conceivably diminish Podemos' ability to again pressure the Socialist party (PSOE) to include it in a future coalition government.
Following the last election in April, Errejón was critical of the failed Podemos strategy to hold out for a coalition government with the Socialists, saying that had he been in Congress he would have voted to support the Socialist candidacy of Pedro Sánchez to lead the next government.
After a long-running dispute with Iglesias over party strategies and tactics, Errejón formally abandoned Podemos in January to joined Carmena's Más Madrid party, leading the new party's list of candidates in Madrid regional elections in May.
Errejón did not attend Sunday's Más Madrid membership assembly, saying he did not want his presence to influence the vote on whether the fledgling party should make the leap from municipal and regional Madrid politics to the national political stage.
At the assembly, it was not decided if the new party would run candidates only in Madrid or across various provinces and regions of Spain, nor was it decided who would lead the party's overall list of candidates, with both decisions put off to an additional assembly scheduled for Wednesday.
With former Madrid Mayor Carmena already having publicly declined to lead the list, however, most analysts see Errejón leading the Más Madrid ticket on 10th November as a foregone conclusion.
► Read More in Spanish at El País, El Diario and La Vanguardia …
► Click to read more news about Íñigo Errejón & Más Madrid …
Check out more news from Spain about:
► Animal Welfare ► Corruption/Transparency ► Discrimination ► Education ► Children's Rights ► Environment & Sustainability ► Fair Trade & Development Aid ► Healthcare ► Historical Memory ► Housing & Homelessness ► Human Rights ► Justice ► Labour & Unemployment ► LGBT ► Peace & War ► Politics ► Poverty ► Refugees & Migration ► Technology & Social Enterprise ► Women's Rights

All images at ProgressiveSpain.com are the copyright of their respective authors/owners and are reproduced here for non-commercial, journalistic purposes in accordance with Fair Use doctrine. All other content is Copyright © 2015-2019 ProgressiveSpain.com and is licensed under a Creative Commons Attribution-NonCommercial-ShareAlike 4.0 International License.