► Gov't says violent plot over court sentencing of independence leaders foiled
► Guardia Civil arrests nine, seizes documents, computers & bomb-making kit
Spain's Guardia Civil police force arrested nine members of Catalonia's pro-independence CDR groups on Monday morning, alleging their involvement in a plot to use explosives and create violent disturbances in the days preceding the anticipated sentencing in early October of a dozen pro-independence leaders by Spain's Supreme Court.
In a statement, Spain's Interior Ministry said the Guardia Civil obtained warrants from a judge of the Audiencia Nacional criminal court to launch the early morning raids Monday.
The ministry said the raids resulted in the discovery of incriminating documents and bomb-making materials showing that the nine individuals arrested were intent on using violence in the period between the 1st October second anniversary of the illegal Catalan independence referendum and the anticipated sentencing of the 12 defendants in the Supreme Court trial, expected for sometime prior to mid-October.

► ► CLICK ABOVE TO WATCH INTERIOR MINISTRY VIDEO OF RAID ► ►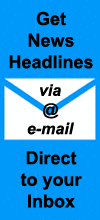 The CDRs are local groups formed across Catalonia in the run-up to the October 2017 referendum and were initially known as Comitès de Defensa del Referendum.
Although non-partisan at their inception, their leadership is closely associated with the far-left Candidatura d'Unitat Popular (CUP, United People's Candidacy) party. Following the 2017 referendum and declaration of independence by the Catalan regional parliament, the groups changed their mission to defense of an independent Catalan republic and changed their name accordingly to Comitès de Defensa de la Republica (Committees for the Defense of the Republic).
In addition to documentation and computer equipment, the Interior Ministry said the Guardia Civil also found quantities of ammonia and other materials for making bombs that allegedly were to be used in sabotage attacks as part of a violent campaign of disruption in the run-up to the Supreme Court sentencing.
The raids were said to have been the result of a nearly two-year investigation carried out by the Guardia Civil that included surveillance and wire-tapping of conversations between those arrested on Monday.
► Read More in Spanish at La Vanguardia, El Periódico and El Confidencial …
► Read More in English at Reuters and The Guardian …
► Click to read more news about Catalonia …
Check out more news from Spain about:
► Animal Welfare ► Corruption/Transparency ► Discrimination ► Education ► Children's Rights ► Environment & Sustainability ► Fair Trade & Development Aid ► Healthcare ► Historical Memory ► Housing & Homelessness ► Human Rights ► Justice ► Labour & Unemployment ► LGBT ► Peace & War ► Politics ► Poverty ► Refugees & Migration ► Technology & Social Enterprise ► Women's Rights

All images at ProgressiveSpain.com are the copyright of their respective authors/owners and are reproduced here for non-commercial, journalistic purposes in accordance with Fair Use doctrine. All other content is Copyright © 2015-2019 ProgressiveSpain.com and is licensed under a Creative Commons Attribution-NonCommercial-ShareAlike 4.0 International License.