► Women head 82% of single-parent households, highly vulnerable to poverty
► Study calls for 'Monthly Living Income', increase in child benefit allowances
A new report issued by the European Anti Poverty Network (EAPN) says there are nearly 1.9 million single-parent households in Spain, 82 percent of which are headed by single mothers, that are 50 percent more likely to experience poverty, placing single mothers and their children at high risk of social exclusion and denying them the basic benefits available to the rest of Spanish society.
The report, titled in Spanish the Estudio Familias Monoparentales Perceptoras de Rentas Mínimas (Study of Single-Parent Families Subsisting on Minimum Income), says that a total 1.873 million single-parent families account for 10.3 percent of all Spanish households and that 81.9 percent of those single-parent households are headed by single mothers.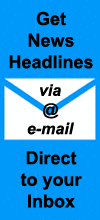 Fully 42.9 percent of these households are at risk of poverty, a higher rate of risk than for any other type of household in Spain, said the report, and children living in single-parent households are 15 times more likely to experience poverty than other children.
According to the report, 43 percent of single mothers who are the head of household and solely responsible for their children's welfare are unemployed, while 74.9 percent of single-parent families in Spain experiencing difficulty in paying monthly bills and frequently run short of money to pay for food and other necessities by the end of each month.
The report called for Spanish lawmakers to focus on helping single-parent families by creating legislation that takes into account their specific situation and the higher rate of impoverishment and resulting social exclusion they experience.
Specifically, the study called for the creation of a guaranteed "Monthly Living Income" for the poorest families in Spanish society, as well as increases in child benefit allowances for single-parent households and guarantees of adequate employment for the heads of single-parent households to enable them to meet their monthly financial obligations and adequately care for their children's basic needs.
► Dowload PDF in Spanish of EAPN Single-Parent Families report …
► Read More in Spanish at El Diario and Diario Siglo XXI …
► Click to read more news about Poverty in Spain …
Check out more news from Spain about:
► Animal Welfare ► Corruption/Transparency ► Discrimination ► Education ► Children's Rights ► Environment & Sustainability ► Fair Trade & Development Aid ► Healthcare ► Historical Memory ► Housing & Homelessness ► Human Rights ► Justice ► Labour & Unemployment ► LGBT ► Peace & War ► Politics ► Poverty ► Refugees & Migration ► Technology & Social Enterprise ► Women's Rights

All images at ProgressiveSpain.com are the copyright of their respective authors/owners and are reproduced here for non-commercial, journalistic purposes in accordance with Fair Use doctrine. All other content is Copyright © 2015-2019 ProgressiveSpain.com and is licensed under a Creative Commons Attribution-NonCommercial-ShareAlike 4.0 International License.