► Spain commits to helping Green Climate Change projects in developing world
► Contributions by Spain, EU countries to offset U.S. refusal to honour pledge
Spanish President Pedro Sánchez told the United Nations' Climate Change Summit in New York on Monday that Spain will provide 150 million euros (USD$165 million) over the next four years to the international Green Climate Fund (GCF), a UN initiative to fund climate finance investment in low-emission, climate-resilient development in lesser-developed countries worldwide.
The GCF has come under financial strain since its founding in 2014, with the fund to date having received just USD$7 billion of the initial USD$10.3 billion in start-up capital pledged by developing countries. In 2014, U.S. President Donald Trump reneged on a pledge of USD$3 billion made by the government of his predecessor, Barack Obama.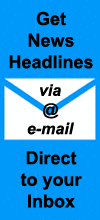 But in August, other wealthy countries meeting at the G7 summit in Biarritz agreeed to increase their funding for low-emission, climate-friendly development. France and the United Kingdom pledged a 100 percent increase of their commitment to a total of USD$3.5 billion, joining Germany and Norway as countries doubling their GCF funding pledges; Canada agreed to match its previous commitment of USD$224 million.
"We are facing an unprecedented climate emergency," Sanchez said in New York, while announcing Spain's contribution to the GCF. "Spain is committed to combating this emergency and compelled to seeking a just economic transition, so that no one (country) is left behind."
To date, the GCF has allocated more than USD$5.2bn to 111 public and private projects helping vulnerable countries in Africa, the Asia-Pacific region, Latin America and Eastern Europe reduce carbon emissions and adapt to the impacts of climate change. The funded projects have so far cut an estimated total of 1.5 billion tonnes of carbon emissions in those countries.
► Read More in Spanish at El País, La Vanguardia and Levante-EMV …
► Click to read more news about Environment & Sustainability in Spain …
Check out more news from Spain about:
► Animal Welfare ► Corruption/Transparency ► Discrimination ► Education ► Children's Rights ► Environment & Sustainability ► Fair Trade & Development Aid ► Healthcare ► Historical Memory ► Housing & Homelessness ► Human Rights ► Justice ► Labour & Unemployment ► LGBT ► Peace & War ► Politics ► Poverty ► Refugees & Migration ► Technology & Social Enterprise ► Women's Rights

All images at ProgressiveSpain.com are the copyright of their respective authors/owners and are reproduced here for non-commercial, journalistic purposes in accordance with Fair Use doctrine. All other content is Copyright © 2015-2019 ProgressiveSpain.com and is licensed under a Creative Commons Attribution-NonCommercial-ShareAlike 4.0 International License.