► Prostitution disproportionately impacts poor, marginalized migrant women
► Spain is #1 in Europe for prostitution, 18-25 yr olds using prostitutes on rise
Spanish law enforcement authorities and non-governmental organizations are attempting to raise awareness of the link between prostitution and sex-trafficking by organized criminal groups that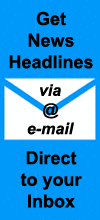 disproportionately victimizes poor immigrant women from Africa, Latin America and Eastern Europe who are brought to Spain and forced to work as prostitutes in conditions tantamount to modern sex slavery.
On the occasion of the International Day against Sexual Exploitation and Trafficking of Women and Children on Monday, Médicos Sin Fronteras, the Spanish affiliate of Médecins Sans Frontières ("Doctors Without Borders"), launched a social media campaign with videos aiming to break the complicit silence of Spanish society over widespread prostitution that the NGO says disproportionately impacts poor women immigrants arriving to Spain from the developing world.

► ► CLICK ABOVE TO WATCH MSF VIDEO ► ►
Spain's Fiscalía General del Estado attorney general's office office says Spanish society needs to break the myth that prostitution in Spain is performed by women exercising their free will, noting that prostitution fundamentally affects foreign-born women, who are without economic resources and are extraordinarily vulnerable. Most of the women are managed by professional pimps, notes the Fiscalía, saying that "the link between consensual pimping and poverty, marginalization and discrimination against extremely vulnerable women manifest in prostitution are clear".
Médicos Sin Fronteras, one of several NGOS working in Spain with immigrant women who are victims of human trafficking and sex slavery, cites what it says is an alarming growth in the use of prostitutes by young Spanish men between the ages of 18-25.
Studies rank Spain as having the highest consumption of prostitution services in Europe and the third-highest worldwide, with between 20-40 percent of Spanish men admitting having paid for sex with a prostitute.
► Read More in Spanish at 20minutos, Europa Press and Público …
► Click to read more news about Prostitution & sex slavery in Spain …
Check out more news from Spain about:
► Animal Welfare ► Corruption/Transparency ► Discrimination ► Education ► Children's Rights ► Environment & Sustainability ► Fair Trade & Development Aid ► Healthcare ► Historical Memory ► Housing & Homelessness ► Human Rights ► Justice ► Labour & Unemployment ► LGBT ► Peace & War ► Politics ► Poverty ► Refugees & Migration ► Technology & Social Enterprise ► Women's Rights

All images at ProgressiveSpain.com are the copyright of their respective authors/owners and are reproduced here for non-commercial, journalistic purposes in accordance with Fair Use doctrine. All other content is Copyright © 2015-2019 ProgressiveSpain.com and is licensed under a Creative Commons Attribution-NonCommercial-ShareAlike 4.0 International License.