Animal-rights party PACMA (Partido Animalista Contra el Maltrato Animal, or 'Animalist Party Against Mistreatment of Animals') has criticized Spain's electoral legislation for its failure to gain entry to Congress in nationwide general elections Sunday, despite its having won more votes than five parties that will each be represented in Spain's lower house of parliament in the next legislative session.
PACMA won 326,045 votes for 1.25 percent of the vote total nationwide, placing it ahead of other parties that won seats in the next congressional session and could be decisive in determining Spain's new government, including the Basque nationalist EH Bildu (258,840 votes), the regional Canary Islands' Coalición Canaria (137,196 votes), Navarra Suma (107,124), Compromís (172,751) or Cantabrian PRC party (52,197).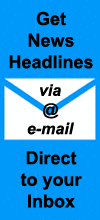 PACMA party leaders blamed their failure to reach Congress on Spain's electoral legislation LOREG), which establishes a threshold of 3 percent of the vote share for candidates from political parties to be elected in any of the country's 52 voting districts, corresponding to Spain's 50 provinces and two North African enclave cities of Melilla and Ceuta.
Once the 3 percent threshold is met in any province, a complicated proportional representation system known as the d'Hondt Law comes into play and determines how many seats from a given voting district will be awarded to each party.
A near-historic voter turnout on Sunday meant that PACMA did not surpass the crucial 3 percent threshold in any voting district, knocking the animal-rights party out of the running even though it gained more votes nationwide than each of the other five parties that will be represented in the upcoming Congress.
PACMA leaders say they are not dismayed, however, and pointed to the strong showing in the general election as an indication that their candidates may fare better in Spain's upcoming elections to the European Parliament on 26th May.
► Read More in Spanish at Público, El Periódico and 20minutos …
► Click to read more news about Animal Rights in Spain …
Check out more news from Spain about:
► Animal Welfare ► Corruption/Transparency ► Discrimination ► Education ► Children's Rights ► Environment & Sustainability ► Fair Trade & Development Aid ► Healthcare ► Historical Memory ► Housing & Homelessness ► Human Rights ► Justice ► Labour & Unemployment ► LGBT ► Peace & War ► Politics ► Poverty ► Refugees & Migration ► Technology & Social Enterprise ► Women's Rights

All images at ProgressiveSpain.com are the copyright of their respective authors/owners and are reproduced here for non-commercial, journalistic purposes in accordance with Fair Use doctrine. All other content is Copyright © 2015-2019 ProgressiveSpain.com and is licensed under a Creative Commons Attribution-NonCommercial-ShareAlike 4.0 International License.