Spain's trade-union movement took to the streets Wednesday, marching in more than 70 cities nationwide and demanding that the next government dismantle changes made to Spain's labour laws by the conservative Partido Popular (PP) government in 2012.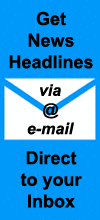 Led by Spain's two largest trade-union federations, the Comisiones Obreras (CCOO, Workers' Commissions) and the Unión General de Trabajadores (UGT, General Union of Workers), the labour movement put forward their demands under march banners that read 'La Lucha continúa. + Derechos + Igualdad + Cohesión. Primero las personas' ('The Struggle Continues. More Rights. More Equality. More Cohesion. The People First').
In marches in all major cities and provincial capitals around the country, union members demonstrated against the wage gap between men and women in workplaces across Spain and called for new measures to increase job security.
In Madrid, CCOO general secretary Unai Sordo joined with UGT general secretary Pepe Álvarez to call on the government to be formed following the 28th April general elections to repeal the so-called "reforms" to Spain's labour laws enacted in 2012 by the PP's absolute majority in Congress under the government of former-President Mariano Rajoy.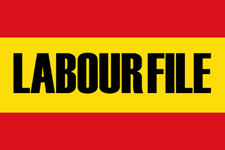 The CCOO's Sordo told assembled trade-union members that the most damaging aspects of the PP's 2012 changes to the labour law have been a decrease in real wages across the board and the generation of instability in the labour market because of the growth since 2012 in part-time and short-term, temporary employment contracts for workers.
The leaders of the two largest trade-unions called on President Pedro Sánchez, whose Socialist party (PSOE) won the most votes in Sunday's balloting and seems set to form the next government, to resist any pressure from Spain's business and banking sectors to form a government favoring the private sector in coalition with the centre-right Ciudadanos party.
They said they hoped Sánchez would take note of Wednesday's marches, which they said they hoped make clear that Spain's organized labour movement expects the Socialists to form a progressive government, with left-leaning policies that tackle the problems of wage inequality and the precarious situation in which millions of Spanish workers on temporary contracts find themselves.
► Read More in Spanish at El Diario, La Vanguardia and El País …
► Click to read more news about Spain's trade-union movement …
Check out more news from Spain about:
► Animal Welfare ► Corruption/Transparency ► Discrimination ► Education ► Children's Rights ► Environment & Sustainability ► Fair Trade & Development Aid ► Healthcare ► Historical Memory ► Housing & Homelessness ► Human Rights ► Justice ► Labour & Unemployment ► LGBT ► Peace & War ► Politics ► Poverty ► Refugees & Migration ► Technology & Social Enterprise ► Women's Rights

All images at ProgressiveSpain.com are the copyright of their respective authors/owners and are reproduced here for non-commercial, journalistic purposes in accordance with Fair Use doctrine. All other content is Copyright © 2015-2019 ProgressiveSpain.com and is licensed under a Creative Commons Attribution-NonCommercial-ShareAlike 4.0 International License.