► High voter turnout & splintered right-wing vote hand victory to Socialists
► PP suffers historic defeat, ultra-right VOX party falls short of expectations
The Socialist party (PSOE) of President Pedro Sánchez won the most votes Sunday in general elections marked by high voter turnout and a splintering of the right-wing vote that saw the country's conservative Partido Popular (PP) posting its worst general election performance since Spain transitioned from dictatorship to democracy four decades ago.
Voter turnout was the largest since 2004 elections and 9.3 percent more than in the last general election in 2016, with nearly 76 percent of eligible voters casting ballots to elect 350 deputies to Congress, the lower house of parliament that will decide the next government, and 208 seats to the upper house of parliament, the Senate.
In the critical congressional election, the Socialists came out on top with 28.68 percent of the total vote and 123 seats in Congress. That leaves the party short of the 176-seat congressional majority needed to govern alone — but well within the range of possibility for forming an alliance with populist-left ally Unidas Podemos and smaller, regional parties to seat a new government.

► ► CLICK ABOVE TO WATCH PEDRO SÁNCHEZ GIVING VICTORY SPEECH ► ►
The final vote tally for the five leading parties in the election was:
► Socialist party (PSOE): 7.48 million votes (28.68 percent), 123 seats in Congress and 121 seats in the Senate;
► Partido Popular (PP): 4.36 million votes (16.70 percent), 66 seats in Congress, 56 seats in the Senate;
► Ciudadanos: 4.15 million votes (15.86 percent), 57 seats in Congress, 4 seats in the Senate;
► Unidas Podemos: 3.12 million votes (11.95 percent), 35 seats in Congress, 0 seats in the Senate; and,
► VOX: 2.68 million votes (10.26 percent), 24 seats in Congress, 0 seats in the Senate.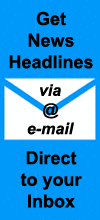 The Socialists increased their vote share by six percent from the last general election in 2016, adding 39 congressional seats to the 84 seats held by the party just one month ago.
Sunday's performance marks a significant turnaround for the party, which since the onset of Spain's economic crisis nearly a decade ago had seen its vote share and congressional representation plummet from 43.87 percent and 169 seats in Congress in 2008 to just 22.67 percent and 84 seats in 2016.
Conversely, the conservative PP suffered a disastrous result, seeing its voter base cannibalized by competition from centre-right Ciudadanos and ultra-right VOX parties, losing 3.55 million votes and nearly halving its vote share since the last general election to just 16.7 percent of total ballots cast Sunday. Since its founding in 1982 as Alianza Popular, the conservative party had never seen its vote share in general elections fall below 25 percent. As a result of Sunday's debacle, the PP now will have just 66 seats in the next congressional session, having lost 71 of the 137 seats it held just one month ago.
Ciudadanos and VOX benefited at the PP's expense — Ciudadanos increasing its number of congressional seats from 32 in the last legislature to 57, with VOX gaining 24 seats in Congress in its first showing in a general election. But, the improved performance of the centre-right party and the emergence of VOX did not increase the overall representation of the political right in Congress, with all three parties combined now holding 147 congressional seats between them, insufficient to form a right-wing government and far fewer than the combination of 169 seats held by the PP and Ciudadanos in the last legislature.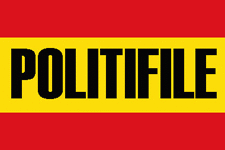 The Socialist's potential ally on the left in forming a new government, Unidas Podemos, performed poorly on Sunday, with the total vote share of the coalition and its allied confluence party from Catalonia nearly halved from 21.15 percent to the total in 2016 to just 13.31 percent on Sunday. All tolled, the Unidas Podemos parliamentary group dropped 29 seats in Congress, falling from 71 seats in the last session of Congress to just 42 as of Sunday's vote.
Analysts say it is unlikely that the PSOE will seek to form any coalition until after the 26th May nationwide municipal and European parliamentary elections and that any congressional vote on forming the next government will not take place until at least the first week of June. The new Congress will not be seated until 21st May, followed immediately by the municipal and EU parliamentary elections, then a week or more of obligatory consultations with party leaders by Spain's head of state Felipe VI.
► Read More in Spanish at El País, El Diario and La Vanguardia …
► Read More in English at The New York Times, Politico and El País …
► Click to read more news about Politics in Spain …
Check out more news from Spain about:
► Animal Welfare ► Corruption/Transparency ► Discrimination ► Education ► Children's Rights ► Environment & Sustainability ► Fair Trade & Development Aid ► Healthcare ► Historical Memory ► Housing & Homelessness ► Human Rights ► Justice ► Labour & Unemployment ► LGBT ► Peace & War ► Politics ► Poverty ► Refugees & Migration ► Technology & Social Enterprise ► Women's Rights

All images at ProgressiveSpain.com are the copyright of their respective authors/owners and are reproduced here for non-commercial, journalistic purposes in accordance with Fair Use doctrine. All other content is Copyright © 2015-2019 ProgressiveSpain.com and is licensed under a Creative Commons Attribution-NonCommercial-ShareAlike 4.0 International License.