The flagship vessel of Barcelona-based Proactiva Open Arms migrant rescue organization set sail Tuesday with a shipment of humanitarian aid for migrants and asylum seekers stranded in camps in Greece after pledging to the Spanish government that it would not seek to return to port in Spain with more migrant boat people picked up in the waters of the eastern Mediterranean.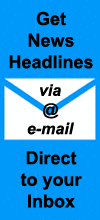 The Open Arms vessed had been docked for more than three months in its home port of Barcelona amid growing controversy over the refusal of the government of President Pedro Sanchez of Spain's Socialist party to grant it permission to set sail on another of its trans-Mediterranean rescue voyages.
Spanish and international non-governmental organizations charged the government with deliberately prohibiting rescue of migrants stranded at sea in their attempt to make the dangerous Mediterranean crossing from North Africa to European shores.
The government responded that it wanted assurances that Open Arms would not be picking up refugees and migrants unless the group were assured that it would be permitted to disembark the migrants at the "nearest safe port" to where the stranded 'boat people' were rescued, in keeping with the letter of international and European treaties on the treatment of migrants.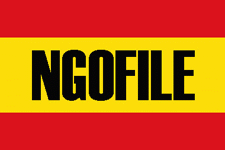 Pope Francis entered the fray in March with controversial comments in an interview with Spain's La Sexta television channel, asking why Open Arms was being prohibited from leaving port. "Why is this happeing?" he asked, "Is it so that they can drown?"
The pontiff's comments met an immediate response from government spokesman and Minister of Development José Luis Ábalos, who said the Pope was taking only a "partial view" of the situation, because among European nations "the Spanish government is the one that is most actively saving lives at sea" through the work of its Salvamento Maritimo sea-rescue services in the waters between Spain and North Africa.
The Open Arms vessel is now on a 10-day voyage to the Eastern Mediterranean, carrying 20 tons of humanitarian material on board, including clothes, food, hygiene products and school supplies for refugees and migrants stranded in camps in Samos, Lesbos and Thesalonica.
Open Arms was granted license by Spanish authorities to make the journey carrying humanitarian aid with the stipulation that it would not actively seek out stranded migrants to rescue, but would only do so if the ship happens to come across groups of migrants stranded at sea in the course of its return journey to Spain.
► Read More in Spanish at EFE, El Diario and Europa Press …
► Read More in English at Euro Weekly News, and El País …
► Click to read more news about the work of Proactiva Open Arms …
Check out more news from Spain about:
► Animal Welfare ► Corruption/Transparency ► Discrimination ► Education ► Children's Rights ► Environment & Sustainability ► Fair Trade & Development Aid ► Healthcare ► Historical Memory ► Housing & Homelessness ► Human Rights ► Justice ► Labour & Unemployment ► LGBT ► Peace & War ► Politics ► Poverty ► Refugees & Migration ► Technology & Social Enterprise ► Women's Rights

All images at ProgressiveSpain.com are the copyright of their respective authors/owners and are reproduced here for non-commercial, journalistic purposes in accordance with Fair Use doctrine. All other content is Copyright © 2015-2019 ProgressiveSpain.com and is licensed under a Creative Commons Attribution-NonCommercial-ShareAlike 4.0 International License.