Ultra-right group Hazte Oír (Make Yourself Heard) has targeted Spain's three leading political parties in a campaign of negative attack ads aimed at shifting conservative Catholic and right-wing nationalist voters away from the parties in Sunday's upcoming general elections.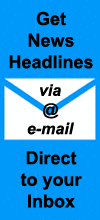 The group, previously infamous for its campaign of inflammatory anti-LGBT and anti-feminist messaging on buses that have circulated throughout Spain, rolled out 124 billboards in mid-April throughout the provinces of Madrid, Cádiz, Sevilla, Valencia, Vizcaya and La Coruña directly attacking leading candidates of the conservative Partido Popular (PP), centre-right Ciudadanos and the Socialist party (PSOE) for their respective stances in favor of abortion, the country's progressive LGBT law or stance versus the Catalan independence movement.
This week, Hazte Oír upped the ante by sending out three of its buses with the same messaging to tour Madrid, Sevilla, Barcelona and Valencia with the same messaging and urging voters to cast their ballots for parties in favor of revoking Spain's laws legalizing abortion and gay marriage and taking a hard-line stance against the drive in Catalonia for independence in Spain.
The messaging, featuring quotes from leading politicians of each of the three parties and the social media tags #28A #VotaValores (28th April, Vote Values), includes:
► "The LGBT law will remain", from the PP's Javier Maroto, Vice-president of Organization and former mayor of the Basque capital city of Vitoria-Gasteiz, who is openly gay.
► "I would leave the abortion law as it is", by Andrea Levy, PP Vice-president for Research & Programs and deputy in Catalonia's regional Parlament.
► "Abortion is not violence", Albert Rivera, general secretary of Ciudadanos.
► "Spain must recognize that Catalonia is a nation", Spanish President Pedro Sánchez, secretary general of the PSOE.
The likely recipient of any shift by voters away from the top three parties is Spain's new ultra-right VOX party, which is not targeted in Hazte Oír campaign and has vowed to make abortion illegal, do away with Spain's LGBT law and ban any political party or movement espousing secession from Spain. VOX also wants to do away with Spain's Constitutional system of federalism, which grants autonomy to 17 different regions in the areas of education, healthcare, policing and other public services, as well as providing for separate electoral legislation at the regional and municipal levels.
Also not targeted by Hazte Oír in the campaign is the left-wing Unidas Podemos coalition, whose voters are certainly not likely to be swayed by the group's right-wing messaging.
► Read More in Spanish at Europa Press, El Diario and Diario Crítico …
► Click to read more news about ultra-right group Hazte Oír …
Check out more news from Spain about:
► Animal Welfare ► Corruption/Transparency ► Discrimination ► Education ► Children's Rights ► Environment & Sustainability ► Fair Trade & Development Aid ► Healthcare ► Historical Memory ► Housing & Homelessness ► Human Rights ► Justice ► Labour & Unemployment ► LGBT ► Peace & War ► Politics ► Poverty ► Refugees & Migration ► Technology & Social Enterprise ► Women's Rights

All images at ProgressiveSpain.com are the copyright of their respective authors/owners and are reproduced here for non-commercial, journalistic purposes in accordance with Fair Use doctrine. All other content is Copyright © 2015-2019 ProgressiveSpain.com and is licensed under a Creative Commons Attribution-NonCommercial-ShareAlike 4.0 International License.