Spain's animal-rights party, PACMA (Partido Animalista Contra el Maltrato Animal, or 'Animalist Party Against Mistreatment of Animals'), has called its annual protest against bullfighting in Sevilla for Saturday 6th April, on the eve of a general election campaign in which the 15-year-old animal rights party hopes to win its first seat in Spain's 350-member Congress.
► ► CLICK ABOVE TO WATCH VIDEO ► ►
The annual anti-bullfighting protest in Sevilla will kick off at 5 pm at the Palacio de San Telmo with PACMA President Silvia Barquero addressing the crowd. Considered the capital of Spain's multi-million dollar bullfighting industry, Sevilla is the capital city of Spain's southernmost region of Andalucía, where in December's regional elections PACMA fell just 4,570 votes short of winning a seat in the regional legislature.
Founded in 2003, PACMA ran candidates in national elections for the first time in 2008 and in Spain's 2016 general election, the party won 284,848 votes for 1.19 percent of the total vote nationwide.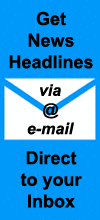 That figure represents nearly four times the 78,080 total votes that gave the regional Coalición Canaria (Canary Coalition) one seat in Congress; 100,000 votes more than Basque separatist party EH Bildu, which was awarded two seats in Congress; and just 1,367 votes less than the Basque nationalist PNV party, which was awarded five seats.
But, because of a skewed electoral system that benefits incumbent parties and sets a higher threshold for newer parties to gain representation, PACMA was not awarded any seats in Congress in 2016 nor did it win any seats in the national Senate.
According to recent voter preference surveys, PACMA could win its first foothold in Congress in the upcoming 28th April general election, most likely to win a seat in Congress from Barcelona, where the party is projected to garner more than the requisite 3 percent of total votes cast to be represented in Spain's lower house of parliament.
PACMA is the only party running in the 2019 elections on a platform that calls for the complete abolition of bullfighting in Spain. The party has issued a 10-point election manifesto that also calls for the prohibition of hunting, disincentives for the purchase and sale of domestic animals, prohibition of the use of animals in circus acts, zoos and oceanariums, and other measures designed to ensure the safety and well-being of animals.
► Read More in Spanish at El Diario, ECOticias and El Independiente …
► Click to read more news about Animal welfare in Spain …
Check out more news from Spain about:
► Animal Welfare ► Corruption/Transparency ► Discrimination ► Education ► Children's Rights ► Environment & Sustainability ► Fair Trade & Development Aid ► Healthcare ► Historical Memory ► Housing & Homelessness ► Human Rights ► Justice ► Labour & Unemployment ► LGBT ► Peace & War ► Politics ► Poverty ► Refugees & Migration ► Technology & Social Enterprise ► Women's Rights

All images at ProgressiveSpain.com are the copyright of their respective authors/owners and are reproduced here for non-commercial, journalistic purposes in accordance with Fair Use doctrine. All other content is Copyright © 2015-2019 ProgressiveSpain.com and is licensed under a Creative Commons Attribution-NonCommercial-ShareAlike 4.0 International License.