The city of Valencia has been designated as Spain's 19th 'Fair Trade City', a designation awarded to cities for their promotion of fair-trade certified goods as part of the international 'Fair Trade Towns' movement initially launched nearly two decades ago in the United Kingdom.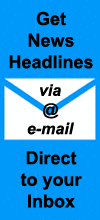 Valencia, Spain's third-largest city, joins 18 other Spanish cities that have previously been recognized for their promotion of Fair Trade products, including Córdoba, Bilbao, Burgos, Valladolid, León, Madrid, Laredo, Puerto Real, Málaga and Donostia-San Sebastian.
Also in the Valencia community, the city of Orihuela in Alicante province has been recognized as a Fair Trade City and Sagunto in the province of Valencia is in the process of obtaining the same certification.
To receive the Fair Trade City recognition, a city must demonstrate that fair-trade products are being promoted in the following ways:
► Approval of a municipal resolution favorable to Fair Trade and the consumption of fair-trade products by employees in municipal offices and visitors to city-run venues;
► Cafes, restaurants and shops in the city must offer fair-trade products;
► Private sector companies and organizations must introduce fair-trade certified products among those they offer to employees and staff for internal consumption;
► There must be a communications plan in place to build public awareness of the benefits of fair-trade commerce; and,
► A city must establish a working group to coordinate the fair-trade program throughout the city.
The now-global The Fair Trade Town campaign was first launched in the UK in 2001 in Garstang, Lancashire, in order to encourage local citizens to self-proclaim their town, village, city or region to be in compliance with Fair Trade criteria. These are understood primarily to include advocacy of the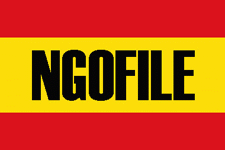 payment of fair prices and promotion of improved social and environmental conditions for small producers in developing countries who export their goods for consumption in developed countries.
In addition to awarding the initial Fair Trade Town distinction, the campaign also awards the designations of Fair Trade City, Fair Trade Village, Fair Trade Zone, Fair Trade Borough, Fair Trade Island, Fair Trade Country and Fair Trade University. To date, the campaign has bestowed the fair-trade distinctions to more than 2,174 participants in 20 countries around the world.
► Read More in Spanish at Las Provincias and Valencia Extra …
► Read more in English about the global Fairtrade Towns campaign …
► Click to read more news about the Fair Trade movement in Spain …
Check out more news from Spain about:
► Animal Welfare ► Corruption/Transparency ► Discrimination ► Education ► Children's Rights ► Environment & Sustainability ► Fair Trade & Development Aid ► Healthcare ► Historical Memory ► Housing & Homelessness ► Human Rights ► Justice ► Labour & Unemployment ► LGBT ► Peace & War ► Politics ► Poverty ► Refugees & Migration ► Technology & Social Enterprise ► Women's Rights

All images at ProgressiveSpain.com are the copyright of their respective authors/owners and are reproduced here for non-commercial, journalistic purposes in accordance with Fair Use doctrine. All other content is Copyright © 2015-2019 ProgressiveSpain.com and is licensed under a Creative Commons Attribution-NonCommercial-ShareAlike 4.0 International License.