The Spanish government on Wednesday secured majority votes in the 65-member Permanent Commission of Spain's Congress to approve six Decretos Leyes ('Decreed Laws') introduced by the government last year, but not voted upon by the full Congress before the dissolution of the legislature in mid-February by President Pedro Sánchez of Spain's Socialist party (PSOE).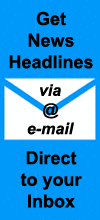 Spain's Decreto Ley legislative process allows a government to effectively enact legislation immediately, then take the legislation to the floor of Congress without debate or amendment for a vote of simple majority approval or rejection. But Sánchez announced dissolution of the legislative session following the defeat of his government's 2019 federal budget proposal, calling snap general elections for the country that are slated to be held on 28th April.
Under the terms of Spain's Constitution, all congressional business during the interim period leading up to the elections is carried on by an interim 65-member Diputacion Permanente ('Permanent Commission') made up of 60 delegates from all parties represented in Congress, plus the five-member Mesa Executiva ('Executive Committee') of the dissolved legislature. In the current Permanent Commission of Congress, a slim majority is held by the same coalition of parties that sided with the Socialists last May to make Sánchez president of Spain through a no-confidence vote against former President Mariano Rajoy of the conservative Partido Popular (PP).
Passed into law on Wednesday were five urgent measures that ensure equal treatment of men and women in the workplace, extend benefits to long-term unemployed workers over the age of 52, amend legislation governing Spain's port authorities in line with EU directives issued two years ago, give more freedom to regional and municipal governments to spend their budget surpluses and provide greater regulation and more protection of tenants' rights in Spain's residential property rentals market.
A sixth measure passed into law on Wednesday is designed to ensure that Spain is prepared to cope with the United Kingdom crashing out of the European Union under a "no-deal Brexit" scenario. The votes of the representatives of the same coalition of parties that brought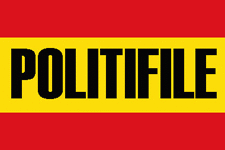 Sánchez to office were able to pass the measures into law over the "No" votes of the PP's 24 deputies on the commission against all six measures, including the contingency plans preparing Spain for a no-deal Brexit from the EU by the United Kingdom.
The six deputies of the centre-right Ciudadanos party abstained on the measure extending benefits for long-term unemployed workers and voted against the measure granting greater protection for tenants' of residential properties — leading to a near defeat of the rental measure, until the Basque nationalist PNV party came to the rescue and cast its sole vote on the commission to break what would have been a tie and pass the measure into law by a vote of 33 to 31.
► Read More in Spanish at El País, Público and RTVE …
► Click to read more news about Politics in Spain …
Check out more news from Spain about:
► Animal Welfare ► Corruption/Transparency ► Discrimination ► Education ► Children's Rights ► Environment & Sustainability ► Fair Trade & Development Aid ► Healthcare ► Historical Memory ► Housing & Homelessness ► Human Rights ► Justice ► Labour & Unemployment ► LGBT ► Peace & War ► Politics ► Poverty ► Refugees & Migration ► Technology & Social Enterprise ► Women's Rights

All images at ProgressiveSpain.com are the copyright of their respective authors/owners and are reproduced here for non-commercial, journalistic purposes in accordance with Fair Use doctrine. All other content is Copyright © 2015-2019 ProgressiveSpain.com and is licensed under a Creative Commons Attribution-NonCommercial-ShareAlike 4.0 International License.