An umbrella federation of more than 80 Spanish NGOs working on development projects and providing humanitarian assistance around the world has called on the government of President Pedro Sánchez to increase funds in the federal government's budget earmarked for overseas aid next year, nearly doubling the amount spent in 2017 to reach 0.35 percent of Spain's Gross Domestic Product (GDP).
Andrés Rodríguez Amayuelas, president of the Coordinadora de Organizaciones de Desarrollo (CONGDE, or Coordinating Council of Development NGOs of Spain), reminded Sánchez in an open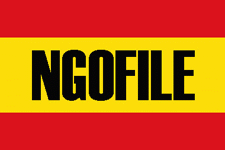 letter published in Spanish news media Wednesday that the president said in July his government would seek "to strengthen and recover the policy of development cooperation as a defining element of Spain's foreign policy."
Spanish overseas development NGOs were therefore "surprised",Rodríguez Amayuelas said, to find that the current 2019 budget negotiated by Sánchez's Socialist party (PSOE) and leftwing party Podemos "does not contain a single line on development cooperation". The 2019 budget is currently under review by the European Commission and has not yet been submitted to Spain's Congress for approval.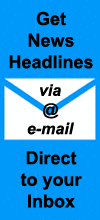 Less than a year ago, Rodríguez Amayuelas added, all political parties in Spain's Congress approved a non-binding resolution by consensus that urged the former Partido Popular (PP) government of President Mariano Rajoy to allocate an amount equivalent to 0.4 percent of GDP to fund overseas development assistance through government agencies and its NGO partners. The United Nations recommended target for all members states is that 0.7 percent of GDP be allocated to overseas development assistance and humanitarian aid.
As part of austerity measures implemented during the Rajoy years, Spain's overseas development funding fell by 70 percent across the board, while the government slashed humanitarian aid funding by nearly 90 percent. Last year, according to data compiled by the international Organisation for Economic Co-operation and Development (OECD), Spain allocated an amount equivalent to just 0.19 percent of its GDP to funding overseas development projects.
► Read More in Spanish at Servimedia, Europa Press and El País …
► Click to read more news about Development Aid in Spain …
Check out more news from Spain about:
► Animal Welfare ► Corruption/Transparency ► Discrimination ► Education ► Children's Rights ► Environment & Sustainability ► Fair Trade & Development Aid ► Healthcare ► Historical Memory ► Housing & Homelessness ► Human Rights ► Labour & Unemployment ► LGBT ► Peace & War ► Politics ► Poverty ► Refugees & Migration ► Technology & Social Enterprise ► Women's Rights