Three Spanish activists from the international feminist direct-action group Femen bared their breasts in Madrid on Sunday to reveal anti-fascist slogans painted on their torsos and backs as they loudly interrupted a demonstration staged by Spain's pro-fascist Falange movement to commemorate the 43rd anniversary Tuesday of the death of dictator Francisco Franco.
The activists were quickly hustled away by police, but not before being pushed to the ground, kicked, slapped and spat on by participants in the Falangist event, who shouted insults, including putas ("whores") and and a la hoguera ("onto the bonfire"), as the women were led away. One male participant in the pro-Franco demonstration identified as a member of the Falange by Spanish newspapers was arrested on a charge of assaulting a police officer.

► ► CLICK ABOVE TO WATCH VIDEO ► ►
According to one of the Femen activists, the women organized the protest because they wanted to raise awareness "that in Spain they are still allowing demonstrations at which Franquismo is glorified."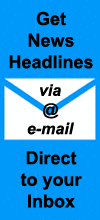 The Spanish Falange movement was founded in the 1930s, actively supported the July 1936 military uprising led by Gen. Francisco Franco against the democratically elected Republican government that triggered Spain's bloody 1936-39 Civil War and remained loyal to the dictator during the 36-year dictatorship that lasted until Franco's death on 20th November 1975.
Still a legal civic organization, the Falange has continued to commemorate and publicly demonstrate its commitment to the ideals of the Franco regime, which treated "liberated" women particularly harsh both in areas occupied by Franco-led troops during the Civil War and under the dictatorship that followed.
In recent months, the group's public acts glorifying the Franco regime have increased in light of the pledge by the Socialist government of President Pedro Sánchez to remove Franco's remains from their current place of honor at the Valley of the Fallen mausoleum complex outside Madrid.
The Femen direct-action feminist group regularly protests topless in Spain to denounce attempts by conservative organizations to limit women's freedoms, particularly with regard to reproductive rights. In  April 2017, five activists from the organization were acquitted by a Spanish judge of charges of public disorder, exhibitionism and resisting arrest stemming from their topless disruption of a 2013 march by several thousand anti-abortion protesters, organized by the ultra-right Catholic group Hazte Oir in Madrid.
► Read More in Spanish at La Vanguardia, Publico and Euronews …
► Read More in English at Euronews and El País …
► Click to read more about Historical Memory & anti-Franco protest in Spain …
Check out more news from Spain about:
► Animal Welfare ► Corruption/Transparency ► Discrimination ► Education ► Children's Rights ► Environment & Sustainability ► Fair Trade & Development Aid ► Healthcare ► Historical Memory ► Housing & Homelessness ► Human Rights ► Labour & Unemployment ► LGBT ► Peace & War ► Politics ► Poverty ► Refugees & Migration ► Technology & Social Enterprise ► Women's Rights