A Spanish tech startup that launched last year in the United States and Mexico is now coming home to Spain with the launch of its platform enabling individual citizens to connect with corporations, NGOs, educational institutions, and government to help them adopt sustainable best practices in line with the United Nations Sustainable Development Goals. Startups such as this can find it hard to get financial backing at the first hurdle, that is why the pitch is everything, and since this startup has come in leaps and bounds, it must have had a good business pitch. Companies like Early Growth can offer tips on how to go about this so that tech startups akin to these get to see the light of day and become part of the industry.
The company, Welever, has developed a web-based digital platform and mobile app that lets companies, municipalities, universities and NGOs develop programs aligned with 17 Sustainable Development Goals (SDGs) established by the UN in 2015 as part of its call for action by all countries to promote prosperity while working to eradicate poverty and protect the planet.

? ? CLICK ABOVE TO WATCH WELEVER VIDEO ? ?
The Welever platform, initially launched last year in Miami and Mexico City, lets participating private and public sector organizations define a volunteer plan to encourage individuals to become involved in their sustainability programs, while letting the organizations manage, report and measure the social impact of their efforts.
Individuals wanting to get involved with private and public sector organizations to further their sustainability efforts register on the Welever platform and either propose an initiative directly to an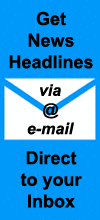 organization or offer to join an ongoing sustainability program. Participating individuals can then upload their experience to an online "Social CV" that is made available to participating organizations with an aim to future hiring.
Welever is now rolling out its platform in Spain and Portugal and will be extending it to other European countries, including the UK and Sweden. The company projects a global rollout of the platform with the aim of encouraging public and private-sector organizations worldwide to set their own sustainable social agendas to promote greater health, education and prosperity in their societies, while protecting the environment and contributing to the fight against climate change.
? Read More in Spanish at Europa Press and El País …
? Click to read more news about Technology & Social Enterprise in Spain …
Check out more news from Spain about:
? Animal Welfare ? Corruption/Transparency ? Discrimination ? Education ? Children's Rights ? Environment & Sustainability ? Fair Trade & Development Aid ? Healthcare ? Historical Memory ? Housing & Homelessness ? Human Rights ? Labour & Unemployment ? LGBT ? Peace & War ? Politics ? Poverty ? Refugees & Migration ? Technology & Social Enterprise ? Women's Rights