A long-awaited regional gender-equality law took effect in Andalucía on Tuesday amid criticism that it fails to resolve many issues surrounding inequality between men and women in Spain's southernmost region.
While acknowledging that the new law does not sufficiently address all issues related to gender discrimination and inequalities, Andalucía's Minister for Equality and Social Policies, María José Sánchez Rubio, said this first reform of legislation since the region's original gender-equality law was enacted in 2007 is "very advanced" and "positions Andalucia as a leader in gender-equality policies" nationwide.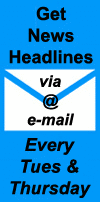 The new law was passed by the regional parliament in September with the votes of the centre-left Andalucian Socialist party (PSOE-A) of regional President Susana Díaz, as well as the conservative opposition Partido Popular (PP) and centre-right Ciudadanos parties, with deputies of left-wing opposition party Podemos voting against the legislation.
Among other things, the new law reforms legislative definitions of infractions or crimes that include sexual harassment, assault and gender-violence, as well as discrimination against women in the workplace, in public and by government agencies and private sector organizations. It also establishes an unprecedented scale of administrative fines of up to 120,000 euros for individuals and organizations who do not comply with the law's provisions.
Podemos regional secretary general Teresa Rodríguez greeted the enactment of the new law with the same criticism her party leveled at the law when voting against it in September. According to Rodríguez, the law represents a "white-wash" that does not attack the problems impacting the majority of women in their daily lives and is a sop to middle-class feminists and their political allies in the Andalucian parliament.
"We voted no for several reasons", Rodriguez told reporters, "primarily because women are fed up to the ovaries with equality laws", which she claimed do nothing to improve the lot of poor and working class women in Andalucia. "These laws don't put food on the table, although there are some who dine very well from them, their objectives have not been met and they do not diminish the effects of the economic crisis" on women.
► Read More in Spanish at EuropaPress, Público and La Voz del Sur …
► Click to read more news about Andalucía …
Check out more news from Spain about:
► Animal Welfare ► Corruption/Transparency ► Discrimination ► Education ► Environment & Sustainability ► Fair Trade & Development Aid ► Healthcare ► Historical Memory ► Housing & Homelessness ► Human Rights ► Labour & Unemployment ► LGBT ► Peace & War ► Politics ► Poverty ► Refugees & Migration ► Technology & Social Enterprise ► Women's Rights