Two new reports issued this week show that poverty remains a chronic problem in Spain and the number of Spaniards living at or below the poverty line and at risk of social exclusion is greater than in 2008, prior to the onset of the global economic crisis — while the country's return to economic growth is shown to have been of little or no benefit to the most vulnerable in Spanish society.
According to a report issued Tuesday by the European Anti-Poverty Network (EAPN) on the occasion of the 2018 International Day for the Eradication of Poverty, Spain has experienced a "clear deterioration of the living conditions of the poorest people", with some 3.2 million people, or 6.9 percent of the country's total population, currently living on 355 euros per month or less. That level of income, says the EAPN, is 30 percent or more below the median income in Spain, a level which the organization categorizes as "severe poverty".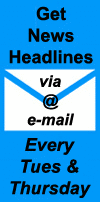 Despite Spain's return to economic growth over the past several years, the poorest of the poor have seen their situation steadily worsen, according to the EAPN figures. Since the crisis began in 2008, the number of Spaniards living in "severe poverty" has grown every year, the only exception being in 2016. At the beginning of the economic crisis a decade ago, 4.1 percent of the population lived in severe poverty and in 2017 the figure rose to 6.9 percent, the second-highest level over the entire decade.
At the same time, figures released Tuesday by the EU's Eurostat statistical agency show that more than a quarter of Spain's population (26.6 percent) is today at risk of poverty and social exclusion, 2.8 percent more than in 2008.
Spain's 26.6 percent ranks it seventh among 26 European countries surveyed on the percentage of population at risk of poverty and well above the European average of 22.5 percent. Spain lags 19 other European countries in the survey that have experienced improvements in their rate of population at risk of poverty and exclusion over the past decade.
► Read More in Spanish at Europa Press, EFE/20minutos and El Diario …
► Review EU Country Poverty Statistics in English at Eurostat, here …
► Download Spanish version of European Anti-Poverty Network Report …
► Click to read more news about Poverty in Spain …
Check out more news from Spain about:
► Animal Welfare ► Corruption/Transparency ► Discrimination ► Education ► Environment & Sustainability ► Fair Trade & Development Aid ► Healthcare ► Historical Memory ► Housing & Homelessness ► Human Rights ► Labour & Unemployment ► LGBT ► Peace & War ► Politics ► Poverty ► Refugees & Migration ► Technology & Social Enterprise ► Women's Rights