► Plan eyes €11.5bn tax rise to combat social injustice, economic inequality ►
In keeping with their roots in Spain's 15M anti-austerity movement of 2011, Unidos Podemos on Monday unveiled an "alternative" proposal to the government's projected 2018 federal budget, calling for a €24.5 billion increase in public spending that the party says would serve to combat social problems that include unemployment and underemployment, the wage gap between men and women and poverty in Spain.
Announced during a press conference led by Podemos Economics secretary Nacho Álvarez, the proposed budget contrasts sharply with the 2018 federal budget being promoted by the governing Partido Popular (PP) of President Mariano Rajoy, stalled in Congress over the refusal of the centre-right Partido Nacionalista Vasco (PNV, Basque Nationalist Party) to lend its votes for approval until the political crisis over Catalonia is resolved to the PNV's satisfaction.

► ► CLICK ABOVE TO WATCH UNIDOS PODEMOS PRESS CONFERENCE ► ►
The Unidos Podemos budget proposal is centered on 15 political initiatives with an economic framework for their implementation that would cost the government an additional €24.5 billion this year, which Podemos and its affiliate partners in the Unidos Podemos coalition say would be paid for with an €11.5 billion tax increase, €3.3 billion in increased revenues associated with projected economic expansion and by holding the federal budget deficit to 3 percent in 2018.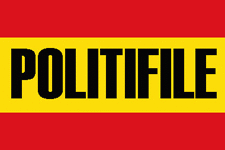 According to the plan, €1.65 billion in revenue would come from new taxes on private companies, €1 billion from a tax on the wealthiest family fortunes in Spain, €700 million from cuts to tax breaks for large corporations, €600 million on high-income earners and €550 million on financial transactions.
The revenue generated would be spent in 15 different areas, with the plan calling for €3.1 billion to guarantee a minimum income for people living below the poverty line, $3 billion for the creation of a network of free childcare centers and €2.2 billion for an increase in pensions linked to the annual rise in the consumer price index.
Among other increases in 2018 spending, Unidos Podemos has called for the immediate release in 2018 of the entire five-year budget of €1 billion earmarked by Congress for combatting and helping the victims of gender violence and domestic abuse in Spain.
► Read More in Spanish at Público, El Mundo and Tercera Información …
► Click to read more news about Politics in Spain …