► Justices say 'No' to remote participation in Catalan parliamentary session ►
Spain's Tribunal Constitutional (Constitutional Court) ruled late Saturday that a parliamentary debate and vote to re-elect fugitive former Catalan president Carles Puigdemont slated for Tuesday in Catalonia's regional Parlament must be suspended unless Puigdemont returns to Spain and attends the parliamentary session in person.
The unanmous ruling by 11 judges of Spain's highest court dealing with constitutional questions came in response to a lawsuit filed late Friday by the Spanish government, seeking to block the presentation of Puigdemont's candidacy prior to Tuesday's vote.
While the court temporarily postponed the lawsuit's formal admission for consideration, the justices did issue a precautionary ruling to clarify questions about the conditions under which a candidate may or may not be elected as president of the region. In Puigdemont's case, the justices ruled that:
► The former Catalan president cannot present his candidacy to Parlament remotely via video-conference or by proxy stand-in of another legislator during the debate preceding the vote;
► He can present his candidacy in person, but because he is a fugitive from Spanish law, having fled to Brussels to elude an arrest warrant issued by Supreme Court Justice Pablo Llarena, he must first seek and receive permission from the judge to attend the parliamentary session; and,
► Neither Puigdemont nor four other pro-independence deputies currently in Brussels can delegate their vote to another member of parliament, but must be present to cast their ballots.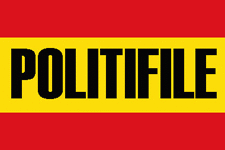 The judges also cautioned the members of the Catalan parliament's executive committee (Mesa directiva), including newly elected president Roger Torrent of the Esquerra Republicana de Catalunya (ERC, Republican Left of Catalonia) party, that should they choose to ignore the court-imposed conditions and proceed with Tuesday's debate and vote in defiance of the court they could face criminal charges.
The immediate effect of the ruling was to cause three of the pro-independence deputies in Brussels to resign their seats in Parlament on Sunday, to enable other members of their parties to take their place and cast ballots in Tuesday's session. Those three votes guarantee that the pro-independence forces in the parliament will have 68 votes for an absolute majority victory in the 135-member chamber.
►► Read Full Text in Spanish of the Constitutional Court Ruling, here …
The court ruling also kicked off a spate of contradictory statements from leaders of pro-independence parties as to whether or not they should move forward with Puigdemont's candidacy, with the former president's Partit Demòcrata Europeu Català (PDeCAT) party supporting his candidacy at any cost and some leaders of their pro-independence allies, the ERC, balking at the prospect.
Puigdemont immediately responded to the court ruling via Twitter from Brussels, saying he would request permission from Supreme Court Judge Llarena to attend Tuesday's parliamentary session and seek "guarantees" that he would not be arrested upon arriving in Spain. But on Monday, the  ex-President's attorney backtracked and said that Puigdemont would not seek permission from the Supreme Court, leaving open the possibility that he might attend without the judge's permission .
The likelihood that Supreme Court justice Llarena would have granted such a request was seen as slim, since the judge already has denied similar requests by ERC leader Oriol Junqueras and others, currently in jail awaiting trial in Madrid on the same charges of rebellion, sedition and misuse of public funds, for which Puigdemont is being sought.
► Read More in Spanish at El Periódico, La Vanguardia and El País …
► Read More in English at Reuters, AFP and AP …