► Spaniards sent to Nazi camps honoured on Holocaust Remembrance Day ►
In what is seen as an unprecedented move by legislators of Spain's governing Partido Popular (PP), the conservative party's parliamentary majority in the region of Galicia last week approved an all-party declaration on the occasion of International Holocaust Remembrance Day that referred to the dictatorship led by Gen. Francisco Franco as "fascist".
The declaration marks the first time since Spain's return to democracy in 1977 that the conservative party, which currently controls Spain's national government under President Mariano Rajoy, has acknowledged the fascist nature of the Franco dictatorship and admitted the regime's collusion in the Nazi persecution in Europe of thousands of Spanish Republicans who fled Spain after Franco came to power in 1939.
The declaration by the 75-member Galician regional parliament, in which the PP holds a 41-seat absolute majority, denounced "the program of persecution, imprisonment and extermination carried out by Nazism that killed more than six million people" as part of a European-wide "attempt to eliminate political and ideological dissidence and … genocide that had the collaboration of the Franco dictatorship and that persecuted thousands of men and women who fled the Spanish state after the defeat of the Republic in 1939 and after the establishment of a fascist regime".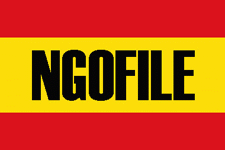 The declaration was accompanied by a solemn act of commemoration that paid homage to nearly 200 Galicians deported from Spain during World War II to work as forced labourers in Nazi concentration camps. Nearly 9,000 Spaniards were deported by the Franco regime to work in German labour camps, following the defeat of the Spanish Republic in 1939 by military forces under Franco's command.
A similar effort to honour the memory of Republican deportees on Holocaust memorial day was rebuffed by the PP-led majority in the Madrid regional parliament earlier this month. In mid-January, the PP majority leader in the Madrid legislature, Paloma Adrados, rejected a request from Asociación para la Recuperación de la Memoria Histórica (ARMH, "Association for the Recovery of Historical Memory") to honour more than 500 individuals from the Madrid community who ended up in Nazi extermination and work camps of Mauthausen, Buchenwald, Dachau, Ravensbrück and Auschwitz.
Earlier this year, Spanish head of state King Felipe VI made the first public remarks from a member of Spain's royal family that referred to the Franco regime as a dictatorship. Speaking in July on the 40th anniversary of Spain's return to democracy that occurred two years after the 1975 death of Franco, the king said that Spain's "civil war and the dictatorship were an immense tragedy" on which the country' political leaders of the late-1970s rightly decided Spain's future could not be founded.
► Read More in Spanish at El Diario and Público …