► Alone or in coalition, new party targets provinces with most seats in Congress
► Leaders insist focus on attracting left-wing voters who may otherwise abstain
Twelve separate electoral coalitions have been registered with Spain's national Junta Electoral Central (Central Election Commission), meeting a Monday deadline that will enable smaller, newer and regional parties — virtually all from the left-of-centre political spectrum — to join forces to compete against the perennial incumbent parties in the country's upcoming 10th November general elections.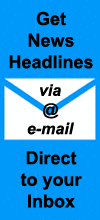 Chief among the coalition builders once agan is Unidas Podemos , the coalition led by leftwing political parties Podemos and Izquierda Unida, which will field candidates in all 50 provinces and the autonomous North African cities of Ceuta and Melilla. Also running candidates nationwide will be the Recortes Cero-Grupo Verde, an amalgam of lesser-known Communist and Green parties across Spain.
But, grabbing most headlines this time out has been the last-minute coalition building of the new Más País party, led by Íñigo Errejón, a co-founder and former leader of Podemos who left the party earlier this year to join the Más Madrid movement which formed around the figure of then-Madrid Mayor Manuela Carmena.
As of Monday's deadline, Más País had cemented and registered coalitions to run candidates in 16 of the most-populous provinces across Spain. Though analysts say the eruption onto the political scene stands to draw most votes from Errejon's former party and its Unidas Podemos coalition, Más País leaders insist the new party's strategy is designed to pick up votes of those disaffected with both Unidas Podemos and the Socialist party (PSOE) who might otherwise abstain in November's balloting.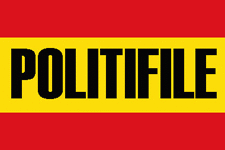 In addition to joining with the Valencian regional Compromís coalition to register as Més Compromís in the provinces of Valencia, Castellón and Alicante, Más País will run in coalition with the EQUO environmentalist party in Madrid, Seville, Malaga, Cádiz, Granada, La Coruña, Pontevedra, Las Palmas, Tenerife, Vizcaya, Asturias and Murcia.
In Zaragoza, Más País will run in coalition with the Chunta Aragonesista (CHA). Party leaders say they have not yet decided whether Más País will present candidates on its own in Barcelona and/or the Balearic Islands.
The criteria used by Más País for targeting provinces in which it would field candidates in coalition or on its own is that they each elect no fewer than seven deputies to Spain's Congress. Some of the provinces have many more: for example, Madrid accounts for 36 seats in Congress, Barcelona seats 32 deputies, Valencia 15 seats and Alicante accounting for a dozen.
In total, the 18 provinces targeted by Más País account for 205 of the 350 seats in Congress, or 58.5 percent of all sitting congressional deputies.
► Read More in Spanish at El Diario, La Vanguardia and El Mundo …
► Click to read more news about Politics in Spain …
Check out more news from Spain about:
► Animal Welfare ► Corruption/Transparency ► Discrimination ► Education ► Children's Rights ► Environment & Sustainability ► Fair Trade & Development Aid ► Healthcare ► Historical Memory ► Housing & Homelessness ► Human Rights ► Justice ► Labour & Unemployment ► LGBT+ ► Peace & War ► Politics ► Poverty ► Refugees & Migration ► Technology & Social Enterprise ► Women's Rights

All images at ProgressiveSpain.com are the copyright of their respective authors/owners and are reproduced here for non-commercial, journalistic purposes in accordance with Fair Use doctrine. All other content is Copyright © 2015-2019 ProgressiveSpain.com and is licensed under a Creative Commons Attribution-NonCommercial-ShareAlike 4.0 International License.