► Ultra-right party targets plaza renamed in honour of late-activist Pedro Zerolo
► VOX conflates renaming with 'Historical Memory' changes by Carmena gov't
Spain's ultra-right party VOX is seeking to reverse the name change four years ago of a plaza in Madrid's LGBT-friendly Chueca neighbourhood in honour of Pedro Zerolo, an historic LGBT-rights activist, former Madrid city councillor and federal deputy for the Socialist party (PSOE), who died in 2015 at the age of 55.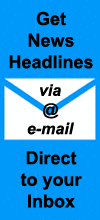 VOX congressional spokesman Iván Espinosa de los Monteros said on Monday that the party would seek to revert the name of the plaza to that of ultra-conservative writer and philosopher Juan Vázquez de Mella, who was a prime ideologue of Spain's monarchist Carlista movement in the 19th and early-20th century.
Espinosa de los Monteros said the move to change the Zerolo plaza's name will be accompanied by a VOX push to reverse all the names of Madrid city streets, plazas and monuments changed as part of a Historical Memory renaming of 51 other streets in the capital by the administration of former progressive Mayor Manuela Carmena.
VOX said it would would push the new right-wing administration of the city, led by the conservative Partido Popular (PP) with the support of VOX and the centre-right Ciudadanos party, to reverse the name changes to the Zerolo plaza and other streets and plazas which were part of the Carmena government's Historical Memory initiative. In 2015, the PP voted against legislation that authorized the name change to Pedro Zerolo Plaza.
The Fundación Pedro Zerolo issued a statement on the VOX effort, pointing out that the renaming of the Chueca plaza to honour Zerolo's memory was in no way related to historical memory but was rather a demand of Madrid citizens, more than 100,000 of whom signed a petition requesting the change. The foundation condemned the VOX proposal as "demagogic and ignorant" and said that it will "firmly oppose" any attempt to strip the plaza of its new name.
► Read More in Spanish at El País, EFE via La Vanguardia and El Diario …
► Click to read more news about LGBT+ in Spain …
Check out more news from Spain about:
► Animal Welfare ► Corruption/Transparency ► Discrimination ► Education ► Children's Rights ► Environment & Sustainability ► Fair Trade & Development Aid ► Healthcare ► Historical Memory ► Housing & Homelessness ► Human Rights ► Justice ► Labour & Unemployment ► LGBT ► Peace & War ► Politics ► Poverty ► Refugees & Migration ► Technology & Social Enterprise ► Women's Rights

All images at ProgressiveSpain.com are the copyright of their respective authors/owners and are reproduced here for non-commercial, journalistic purposes in accordance with Fair Use doctrine. All other content is Copyright © 2015-2019 ProgressiveSpain.com and is licensed under a Creative Commons Attribution-NonCommercial-ShareAlike 4.0 International License.