Spain's largest labour unions have agreed to back the upcoming 8th March national feminist strike with various work stoppages and actions, marking the second time Spain's labour movement has joined the country's feminist marches and celebrations on International Women's Day with a call for equal pay for women in the workforce.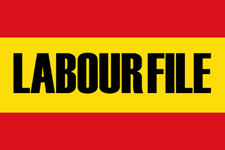 Both the Comisiones Obreras (CCOO, Workers' Commissions) and Unión General de Trabajadores (UGT, General Union of Workers) labour federations have called on their members nationwide to stage two-hour work stoppages on each shift in private and public workplaces to call for gender equality in the workforce.
The national Central Sindical Independiente y de Funcionarios (CSIF, Independent Administrative Workers Union), representing administrative workers in the healthcare, education and government sectors, has called for a daylong strike action by its membership across Spain and the Madrid Metro will likewise close down for 24 hours in support of the feminist strike.
► Click to read Is Spanish society 'machista' or 'feminista'?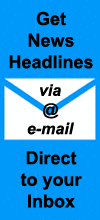 Annual marches and demonstrations on the occasion of International Women's Day have long taken place in Spain. But, 2017 appeared to mark a turning point as hundreds of thousands of women across Spain joined in rallies and demonstrations that demanded greater rights for women, while the country's main labour organizations joined in with work stoppages for the first time to demand pay equity in the workplace.
Women and supporters marched, rallied and celebrated International Women's Day on 8th March in 170 countries worldwide last year, calling for an end to violence directed at women and demanding equal rights for women in their societies.
► Read More in Spanish at La Vanguardia, El Diario and El Mundo …
► Click to read coverage of Last year's historic 8M Women's Strike …
Check out more news from Spain about:
► Animal Welfare ► Corruption/Transparency ► Discrimination ► Education ► Children's Rights ► Environment & Sustainability ► Fair Trade & Development Aid ► Healthcare ► Historical Memory ► Housing & Homelessness ► Human Rights ► Labour & Unemployment ► LGBT ► Peace & War ► Politics ► Poverty ► Refugees & Migration ► Technology & Social Enterprise ► Women's Rights