Spain has been named the healthiest country in the world, jumping from sixth place to supplant Italy at the top of the Bloomberg Healthiest Country Index 2019, which ranks 169 countries worldwide according to factors contributing to overall health of a country's population.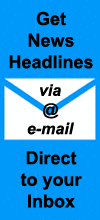 The factors considered include life expectancy at birth and environmental factors, such as access to clean water and sanitation, with penalties imposed for high risks such as tobacco use and obesity.
In Spain's case, the index attributed the improved ranking in part to the quality of public healthcare, particularly preventive services for children, women and elderly patients, as well as acute and chronic care. The study also noted a decline over the past decade of cardiovascular disease and deaths from cancer among the Spanish population.
In the lead of the top ten healthiest countries worldwide, Spain was followed in the 2019 Bloomberg ranking by Italy, Iceland, Japan, Switzerland, Sweden, Australia, Singapore, Norway and Israel. Spain was also ranked third highest worldwide in terms of life expectancy at birth, behind only Japan and and Switzerland.
► Read More in Spanish at Publico and El País …
► Read More in English at Bloomberg News …
► Click to read more news about Healthcare in Spain …
Check out more news from Spain about:
► Animal Welfare ► Corruption/Transparency ► Discrimination ► Education ► Children's Rights ► Environment & Sustainability ► Fair Trade & Development Aid ► Healthcare ► Historical Memory ► Housing & Homelessness ► Human Rights ► Labour & Unemployment ► LGBT ► Peace & War ► Politics ► Poverty ► Refugees & Migration ► Technology & Social Enterprise ► Women's Rights