Following work stoppages and massive rallies across the country on Thursday that denounced gender violence and the pay gap between men and women in Spain, former Spanish President José Luis Rodríguez Zapatero raised some eyebrows on Saturday with the declaration that "Spain is feminist" and that Spanish society is closer than ever to "burying machismo".
The comments from Zapatero came less than 48 hours after the outpouring of support for women's rights as part of the 8M Huelga Feminista, said by foreign news outlets to have been the largest display of support world wide for women's rights on International Women's Day. Zapatero, whose Socialist government presided over Spain's landmark 2007 Equality Law, made the comments on being awarded the national prize for "Equality" in the third-annual awards presented for equality in Spain by the city of Manzanares, in the region of Castilla-La Mancha.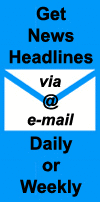 But, the former president's remarks weren't the only indications that there are competing views on whether the huge marches and rallies of last week are a reaction to the magnitude of the problem of machismo in Spain or whether they reflect the growing role of women and support for women's rights within Spanish society.
On Friday, the daily newspaper El País featured a story on the highly favorable ranking of rights for women in Spain in the recently released Women, Peace & Security Index 2017/2018 from Georgetown University.
Separately, a panel of women foreign correspondents working in Spain told the news site Radiocable, jointly sponsored by the BBC, the Washington Post and Democracy Now!, that on many issues affecting women and despite the prevalence of micromachismos in Spanish society, women in Spain have it better in some ways than their counterparts in Germany, France and the United States.
► Download PDF in English of Georgetown's Women, Peace & Security Index …
Rating women's condition in 153 countries based on multiple aspects of peace, security, social justice, inclusion and attitudes toward women by men and society as a whole, Georgetown University's Women, Peace & Security Index ranked Spain fifth worldwide behind Iceland, Norway, Switzerland and Slovenia — and ahead of Canada (sixth-ranked), the Netherlands (7th), Sweden (8th), Germany (13th), the United Kingdom (14th) and the United States (22nd).
The Georgetown survey also underscores the degree to which the positive ranking of women's status in a country correlates to societal attitudes rather than simply being a factor of economic prosperity, with all the top-performing countries on the index except one ranking higher in the conditions and inclusion of women in society than they do on their respective per-capital income levels. Spain, according to the index, ranking 24 positions higher on the index than its GDP level, while Slovenia ranks 30 positions higher than its GDP level among the countries surveyed.
► Read More in Spanish at Europa Press, El País and Radiocable …
► Click to read more news about Women's Rights in Spain …
Check out more news from Spain about:
► Animal Welfare ► Corruption/Transparency ► Discrimination ► Education ► Environment & Sustainability ► Fair Trade & Development Aid ► Healthcare ► Historical Memory ► Housing & Homelessness ► Human Rights ► Labour & Unemployment ► LGBT ► Peace & War ► Politics ► Poverty ► Refugees & Migration ► Technology & Social Enterprise ► Women's Rights