► Nearly 6 million stopped work, marches took place in more than 120 cities ►
Hundreds of thousands of women and supporters marched in more than 120 Spanish cities Thursday, almost 6 million workers participated in two-hour work stoppages and still others went out on full strike in a massive display of support for gender equality in all spheres of society and an end to violence against women in Spain.
Focusing on an end to the pay gap between men and women for the same work performed and calling for equal rights for Spanish women, the 8M Huelga Feminista women's strike was called an overwhelming success by organizers and deemed by the international press to have been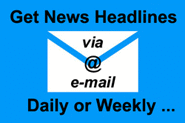 the largest display of support for women's rights in any of the more than 40 countries participating in the global 8th March protests and celebration of International Women's Day 2018.
Organizers of the 8-M movement put the number of women and supporters marching across Spain on Thursday at well over a million, while conservative estimates from local government and law enforcement agencies placed the number of marchers on Spanish streets in the hundreds of thousands.

► ► CLICK ABOVE TO WATCH VIDEO ► ►
In the capital, Madrid, the Spanish government's local Delegación de Gobierno office put the number of marchers at 170,000, while organizers said 500,000 marchers participated. In Barcelona, the local Guardia Urbana police estimated the march at around 200,000, while march organizers claimed double that number. In Spain's third-largest city, Valencia, independent press estimates put the number of marchers at over 100,000 (local police affirmed only "dozens of thousands"), while the city government of Seville said marchers in the Andalucian capital numbered 100,000.
► Click to read more news about Women's Rights in Spain …
According to Spain's two largest trade-union federations, the CCOO and UGT, a total of 5.9 million workers at factories and workplaces nationwide supported the movement for gender equality on the job with two-hour work stoppages on each shift. Other workers went out on a 24-hour strike called by smaller labour organizations, including the anarcho-syndicalist CGT and CNT trade-union federations, though the total number of those who did not report for work at all on Thursday is thought to have been comparatively small.
► Read More in Spanish at El País, El Diario and Cadena Ser …
► Read More in English at The Guardian and El País …
Check out more news from Spain about:
► Animal Welfare ► Corruption/Transparency ► Discrimination ► Education ► Environment & Sustainability ► Fair Trade & Development Aid ► Healthcare ► Historical Memory ► Housing & Homelessness ► Human Rights ► Labour & Unemployment ► LGBT ► Peace & War ► Politics ► Poverty ► Refugees & Migration ► Technology & Social Enterprise ► Women's Rights