► Unidos Podemos says PP stalling education reforms, calls for street protests ►
Following the lead of the Socialist party (PSOE) one day earlier, members of the Unidos Podemos parliamentary group sitting on the congressional Subcommittee on the National Pact for Education on Wednesday walked out of the subcommittee to protest lack of progress on increasing financing for education, overturning the controversial 2013 LOMCE education law and reversing austerity cuts to teacher and staff levels implemented since 2011 by the Partido Popular (PP) government of President Mariano Rajoy.
On Tuesday, the Socialist party members on the congressional committee walked out to protest the government's unwillingness to commit to increasing expenditures for education from the current 4.1 percent of GDP to the 5 percent level recommended by the European Union for member states.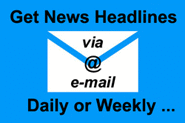 Within 24 hours, after having consulted with representatives of teacher, student and parent groups, the Unidos Podemos members of the committee followed suit in protest over the stalemate on the subcommittee over financing and other issues related to LOMCE law and austerity cuts enacted and kept in place by the PP government since the last legislature.
In announcing the Unidos Podemos walkout, parliamentary group adjunct spokesperson Ione Bellara said it had become clear that "the PP has used this subcommission to whitewash the LOMCE and crystallize the cuts", also charging that the centre-right Ciudadanos party had colluded with the PP in voting to stall any meaningful advances toward education reform on the subcommittee.
Unidos Podemos has called on the educational community to return to the streets with mobilizations on the scale of the so-called Marea Verde (Green Tide) protests, which since 2011 have periodically brought tens of thousands of teachers, students and parents into the streets of dozens of cities across Spain to protest the PP-imposed austerity cuts to education and related issues.
Following months of inaction by Congress, the Education Pact subcommittee was launched in the current legislative session after Congress voted 208-133 in late-2016 to pass a Socialist party proposal to halt controversial measures contained in the LOMCE legislation, including unpopular re-validation testing (known as reválidas) of students by third-party testing agencies. The Socialists had hoped to overturn key parts of the PP legislation, while the Unidos Podemos groups and allies have called for the rescission of the law and its replacement by entirely new legislation.
► Read More in Spanish at Público, El País and El Mundo …
► Click to read more news about Education in Spain …
Check out more news from Spain about:
► Animal Welfare ► Corruption/Transparency ► Discrimination ► Education ► Environment & Sustainability ► Fair Trade & Development Aid ► Healthcare ► Historical Memory ► Housing & Homelessness ► Human Rights ► Labour & Unemployment ► LGBT ► Peace & War ► Politics ► Poverty ► Refugees & Migration ► Technology & Social Enterprise ► Women's Rights