► Surprise move angers PP, also mandates party primaries in all elections ►
In a surprise move on Wednesday, representatives of the three largest opposition parties set aside ideological differences and cast their votes on a key Congressional subcommittee to pass a jointly negotiated resolution of 75 measures that will reform the financing, transparency and internal operations of political parties in Spain.
Representatives of the Socialist party (PSOE), Ciudadanos and the Unidos Podemos parliamentary group showed up at Wednesday's closed-door subcommittee meeting with a 75-point document that they had negotiated among themselves on the sidelines and proceeded to pass the measure over the objection of the governing Partido Popular (PP) of President Mariano Rajoy.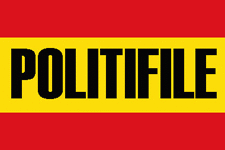 The document, which is now incorporated into the report of the subcommission and will come before an open meeting next week of the Commission for Democratic Quality, Against Corruption and for Institutional and Legal Reforms, streamlines the prosecutorial process and provides stiffer penalties and jail sentences for illegal financing of political parties. It also requires greater transparency in parties' internal operations and attempts to combat favoritism, nepotism and quid pro quo selection of political candidates by mandating primary election processes within all parties for the selection of candidates to run in municipal, regional and national elections.
The PP's spokesperson in Congress lashed out at the move by the three parties, calling it "undemocratic" and lacking in the very transparency the parties said they hoped to promote with passage of the measures. The governing PP is currently embroiled in several court cases, fighting allegations of corruption among its officials and illegal financing of the party through kickbacks from contractors favored with public works projects.
If the full Democratic Quality commission endorses the subcommission's report next week, as is expected, it will move to the full floor of Congress for a plenary debate and vote.
► Read More in Spanish at Europa Press, El Español and El País …
Check out more news from Spain about:
► Animal Welfare ► Corruption/Transparency ► Discrimination ► Education ► Environment & Sustainability ► Fair Trade & Development Aid ► Healthcare ► Historical Memory ► Housing & Homelessness ► Human Rights ► Labour & Unemployment ► LGBT ► Peace & War ► Politics ► Poverty ► Refugees & Migration ► Technology & Social Enterprise ► Women's Rights