The minority Socialist party (PSOE) government of President Pedro Sánchez has vowed to press ahead with efforts to pass its 2019 budget, despite a stinging legislative defeat in Congress on Tuesday when budget-ally Podemos joined other parties to vote against a government-introduced bill governing residential property rentals.
Podemos turned against the decreto ley sponsored by the Socialists because the legislation failed to allow municipal governments to set up rental housing price caps in cities affected by sharp rises in residential rental prices and a shortage of affordable housing.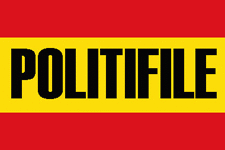 The defeat was the first legislative setback for the Sánchez government, whose tenuous grip on power relies on cobbling together votes from Podemos, the Basque nationalist PNV party and Catalan pro-independence parties to pass key legislation, including the flagship 2019 budget proposal agreed by Sánchez and Podemos secretary general Pablo Iglesias last year.
Despite its position on the rental bill, Podemos says it will continue to support the 2019 budget proposal in Congress, which if passed would introduce significant social spending increases and reverse austerity cuts introduced from 2011 to 2017 by the former conservative Partido Popular (PP) government of ex-President Mariano Rajoy.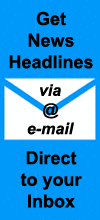 Principal opposition to the 2019 budget continues to come from Catalan pro-independence Esquerra Republicana de Catalunya (ERC, Republican Left of Catalonia) and Partit Demòcrata Europeu Català (PDeCAT, Catalan European Democratic Party). Those parties insist their deputies in Congress will only vote for the budget if the Sánchez government makes a political move to lessen the charges against pro-secessionist leaders currently awaiting trial on charges of rebellion and misuse of public funds related to the October 2017 illegal independence referendum in Catalonia.
The Sánchez government says it will not engage in political talks over Catalan independence and continues in its efforts to woo the pro-independence parties' votes with budget concessions and promises of increased infrastructure investment in Catalonia should the budget pass. If the PSOE fails to garner sufficient votes to pass the budget, the government says it will not call snap elections but will roll over the austere 2018 budget inherited from the Rajoy government in order serve out the current legislative term until elections in 2020.
► Read More in Spanish at El País, El Diario and Público …
► Click to read more news about Politics in Spain …
Check out more news from Spain about:
► Animal Welfare ► Corruption/Transparency ► Discrimination ► Education ► Children's Rights ► Environment & Sustainability ► Fair Trade & Development Aid ► Healthcare ► Historical Memory ► Housing & Homelessness ► Human Rights ► Labour & Unemployment ► LGBT ► Peace & War ► Politics ► Poverty ► Refugees & Migration ► Technology & Social Enterprise ► Women's Rights