This year is shaping up to be the worst in recent memory for evictions of renters and homeowners across Spain, according to anti-eviction activists, with a total 70,000 evictions expected by year-end and a marked shift toward evictions of renters who are being turned out of their homes over the inability to afford both rising rental costs and their monthly utility bills.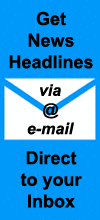 According to anti-eviction activist group PAH (Platform for People Affected by Mortgages) a total of 33,059 evictions were carried out in Spain in the first half of 2018, with 61 percent (20,210) corresponding to renters who could not meet their monthly rental payment — — nearly double the 11,043 evictions of homeowners who had failed to make mortgage payments.
The trend toward eviction of renters increased in the third-quarter of 2018, reaching 65 percent of total evictions. The organization blames the shift on what is says is a "bubble in rental prices" caused by insufficient affordable housing units nationwide, as investors buy up rental properties for resale in order to cash in on rising real-estate values and landlords are reserving rental properties for short-term and holiday lets in urban and high-tourism areas.
The PAH faults the conservative Partido Popular (PP) and centre-right Ciudadanos parties for blocking the progressive housing legislation it has proposed to Congress and says the Socialist party of President Pedro Sánchez has failed to prioritize affordable housing, presenting legislative proposals that are not markedly different from that of the preceding PP government under ex-President Mariano Rajoy.
The activist organization has called for anti-eviction mobilizations in January to pressure Congress to pass legislation protecting homeowners and renters from eviction and ensuring affordable housing across Spain.
► Read More in Spanish at Europa Press, Público and Cadena SER …
► Click to read more news about Housing & Homelessness in Spain …
Check out more news from Spain about:
► Animal Welfare ► Corruption/Transparency ► Discrimination ► Education ► Children's Rights ► Environment & Sustainability ► Fair Trade & Development Aid ► Healthcare ► Historical Memory ► Housing & Homelessness ► Human Rights ► Labour & Unemployment ► LGBT ► Peace & War ► Politics ► Poverty ► Refugees & Migration ► Technology & Social Enterprise ► Women's Rights