Activists from Greenpeace España unfurled a giant banner from Madrid's Arco del Triunfo Monday on the occasion of international Human Rights Day, targeting Spanish President Pedro Sánchez in a protest against sale of armaments by Spain to Saudi Arabia that Greenpeace says are used to violate human rights in the bombing of civilians in Yemen's civil war.
The banner, put in place by Greenpeace activists at dawn and removed before noon by Spanish police with the help of firemen, called on Sánchez to respect human rights and refrain from selling arms that kill civilians to the Saudis.

► ► CLICK ABOVE TO WATCH VIDEO ► ►
Greenpeace is one of four non-governmental organizations in Spain that belong to the international "Arms Under Control" coalition protesting the sale of weaponry by foreign governments to Saudi Arabia.
Last year, the Saudis are estimated to have spent a total of US$69 billion dollars on armaments, making it the fourth largest purchaser of military equipment worldwide after the United States and China.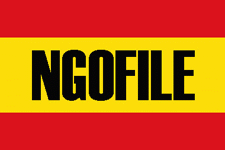 The vast majority of weaponry purchased by the Saudis is provided by the United States (61 percent), followed by the United Kingdom (23.6 percent) and France (3.6 percent), according to the Stockholm International Peace Research Institute (SIPRI). While Spain is ranked fourth among countries providing arms to the Saudis, its share of the overall total of weaponry and equipment sold to the Saudis is just 2.4 percent, according to SIPRI, followed by Germany, Switzerland, Italy, Canada, Turkey and Sweden.
According to the "Arms Under Control" coalition, Spanish armaments manufacturers sold 728.5 million euros worth of weaponry to Saudi Arabia between 2015 and June 2017, much of it destined for use by the Saudi-led coalition operating in Yemen.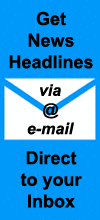 In November, following the murder in October of U.S.-based Saudi journalist Jamal Khashoggi inside the Saudi Arabian consulate in Turkey, the European Parliament voted 427-150 with 97 absentions to approve a resolution condemning human-rights violations by the Saudi-led coalition in Yemen, calling for an arms embargo and sanctions against those countries who continue to supply weaponry to the Saudi regime. Five days later, the German government announced a halt of all German arms sales to the Saudis.
In Spain, the Sánchez government has wobbled over the issue of arms sales to the Saudis, first announcing in September that it was cancelling the delivery of laser-guided missiles to Saudi Arabia. After the Saudis reportedly threatened to cancel several defense and civilian instrastructure contracts with Spanish companies in retaliation, the government placed the delivery of the bombs on hold and following a review said it would deliver the weaponry after receiving reassurance from the Saudis they would not be used in the war in Yemen.
► Read More in Spanish at Europa Press, El Periódico and Levante-EMV …
► Click to read more news about Peace & Anti-War activism in Spain…
Check out more news from Spain about:
► Animal Welfare ► Corruption/Transparency ► Discrimination ► Education ► Children's Rights ► Environment & Sustainability ► Fair Trade & Development Aid ► Healthcare ► Historical Memory ► Housing & Homelessness ► Human Rights ► Labour & Unemployment ► LGBT ► Peace & War ► Politics ► Poverty ► Refugees & Migration ► Technology & Social Enterprise ► Women's Rights