►► UPDATE 22/10/18: Spain not stopping arms sales to Saudi Arabia over Khashoggi killing
►► UPDATE 13/09/18: Gov't now confirms that bombs will be delivered to Saudi Arabia, citing 'no irregularities' in contract with Spain
Defense Minister Margarita Robles told a Senate hearing on Monday that Spain's new Socialist party government has not completely cancelled the sale of 400 laser-guided bombs to Saudi Arabia, but has placed delivery of the weapons on hold until determining that their use by the Saudis will comply with the UN's Universal Declaration of Human Rights.
Robles' remarks come after a week of controversy following press reports that the Spanish Defense Ministry would not honor a 9.2 million contract signed last year with Saudi Arabia because the new government feared the bombs would be used by the Saudi-led coalition in the three-year-old civil war in neighboring Yemen. Last month, the UN issued a report in Geneva saying the coalition led by the Saudis and the United Arab Emirates in Yemen has killed thousands of civilians in airstrikes and carried out other actions that may amount to war crimes.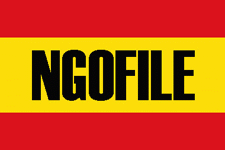 The news was immediately followed by reports that the Saudis were threatening retaliation through cancellation of contracts with Spain for the construction of five naval vessels by state-owned company Navantia at shipyards in Cadiz, where 6,000 workers' jobs are at stake, as well as contracts with other Spanish companies for various infrastructure projects, including construction of the metro in the Saudi capital, Ryadh.
Navantia workers in Cadiz have reacted by staging protests and highway blockades to demand protection of their jobs. Podemos' mayor of Cadiz, José María 'El Kichi' González , as well as Andalucia President Susana Díaz of the government's own Socialist party, warned the central government not to take action that would place the shipyard workers' jobs in jeopardy.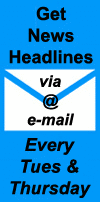 Meanwhile, Spanish NGOs working to effect arms control and protect the human rights of civilians in the Yemeni conflict have urged the government that should it go ahead with delivery of the 'smart bombs', it must guarantee they will not be used by the Saudis in indiscriminate bombing in Yemen in violation of the UN human rights charter.
Robles and officials from Spain's Defense and Foreign Affairs ministries reportedly met on Friday with the Saudi ambassador to Spain to attempt to defuse the situation.
In response to questions from the Senate panel Monday, Robles pledged that not a single job at the Navantia shipyards in Cadiz will be impacted by its decision on the laser-guided bombs sale to the Saudis. She said an inter-ministerial working group is currently examining the terms of the sale and would guarantee that if delivered to the Saudis the weapons would not be used in the violation of human rights in Yemen or elsewhere.
► Read More in Spanish at El Periódico, El País and Cadena SER …
► Read More in English at Reuters and El País …
► Click to read more news about Politics in Spain …
Check out more news from Spain about:
► Animal Welfare ► Corruption/Transparency ► Discrimination ► Education ► Environment & Sustainability ► Fair Trade & Development Aid ► Healthcare ► Historical Memory ► Housing & Homelessness ► Human Rights ► Labour & Unemployment ► LGBT ► Peace & War ► Politics ► Poverty ► Refugees & Migration ► Technology & Social Enterprise ► Women's Rights